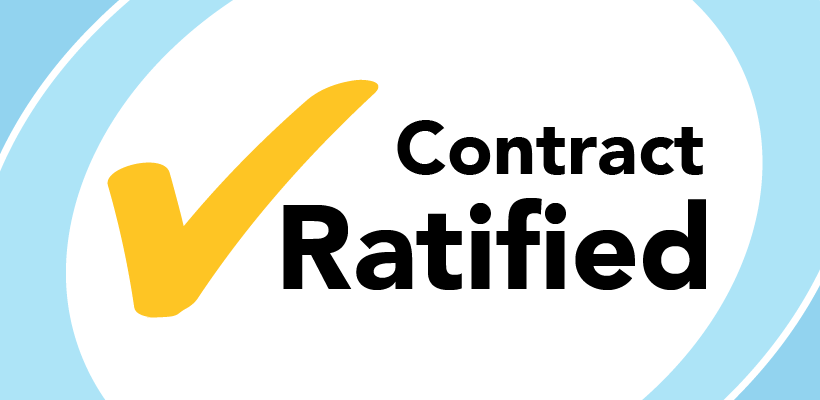 UFCW Canada Local 1006A members at Dessureault YIG in Orleans achieved gains in their new union contract.
Ratified December 18, 2016, the contract runs from February 18, 2016 to February 18, 2022 and covers 170 workers.
"I'm proud to congratulate our members at Dessureault YIG for achieving a fair contract for their future," said President Wayne Hanley. "Our bargaining committee is to be commended for their tremendous work on behalf of our membership. Together, 1006A is making life better for workers across Ontario."
Union Representative Gord Albert led bargaining, with assistance from Director (Eastern Region) Roland Lapins, and Senior Member Engagement Representative Greg Penner. Lyle Stencer and Cody Bradley were the members on the committee.
"These were a difficult set of negotiations and the company came to the table looking for concessions," said Albert. "Our bargaining committee stood strong, and I am proud that we negotiated a strong contract with gains for our members and no concessions."
Highlights of Gains Achieved:
Wage increases
Improvement to the part-time wage grid. As members work more hours and move up the wage progression, they will see the gap between their hourly wage and minimum wage increase. Past minimum wage increases were not applied to all workers in the wage progression which led to many workers with greater hours not being fairly compensated for their time with the company. This has now been rectified. All part-time at the end rate are guaranteed a minimum gap above the minimum wage
Benefits contribution increases
Thank you to our bargaining committee and all members who participated in the negotiations process!