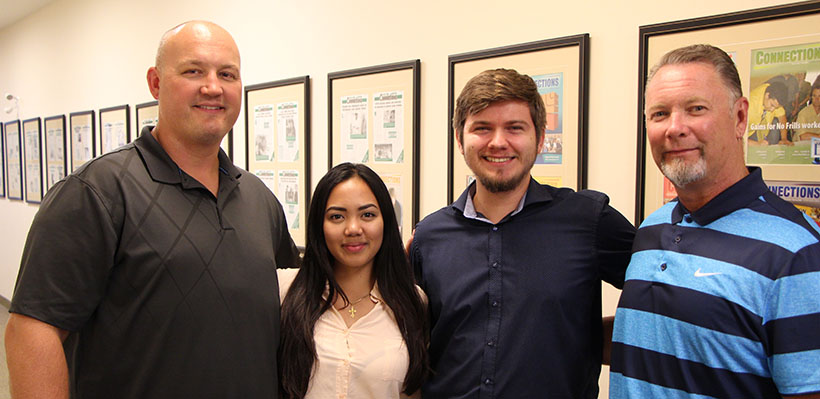 1006A Members at Cineplex Cinemas Courtney Park voted for a new union contract with several improvements.
Ratified on December 5, 2016, the contract runs from March 31, 2016 until March 31, 2019 and covers approximately 100 members.
"As Ontario's best union, UFCW Canada Local 1006A is proud of our strong track record in negotiating fair union contracts which advance and protect the rights and livelihoods of our members," said President Wayne Hanley. "On behalf of our great union, I want to thank our bargaining committee for their hard work and dedication and our membership for their support and participation throughout this process."
Highlights of Gains
Increased amount of Student Leave
More flexibility with the weekly availability
Improvement to the wage grids with language to stay above minimum wage
New harassment-free workplace language
Doubled signing bonus from last year
"The union was able to fight off some aggressive minimum availability language by the company," said Dustin Magee, lead negotiator and union representative. "The committee worked hard and was very informed with our membership's needs. Our union was able to deliver on our members' important needs. Overall, the membership felt it was a good contract."
Magee led the negotiations, with support from union representative, Gord Jackson and members, Kerrin Jalandra and Ilija Dimeski.
Thank you to everyone who participated in the bargaining process! Together, we made a difference.