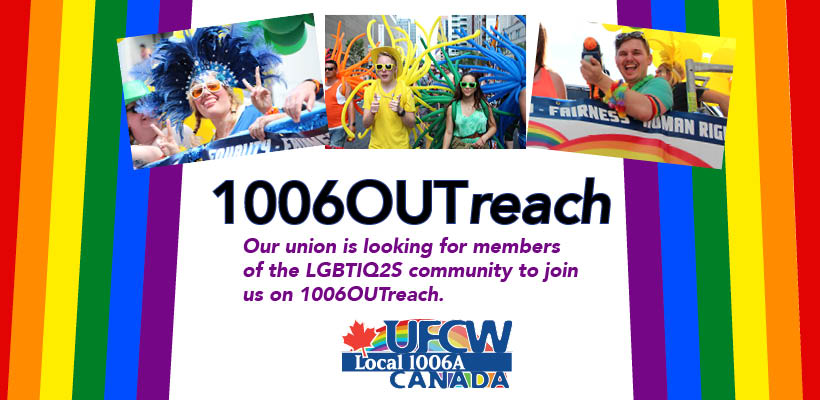 We are gearing up for the 2017 Pride celebrations.
Our union is offering an amazing opportunity for more members to join 1006OUTreach!
1006OUTreach is proud to stand up for equality, fairness, and justice and promote LGBTIQ2S rights in our workplaces, union and community. Our union is dedicated to building a progressive and inclusive union, which is reflective of our membership.
1006A members, who are part of the LGBTIQ2S community, are invited to email us at This email address is being protected from spambots. You need JavaScript enabled to view it. indicating your interest. To be considered for our committee, email us your name, workplace, cellphone number and a few words on why you want to join 1006OUTreach.
Many of our members have told us what an incredible experience it is to being part of our committee and have the opportunity to plan and participate in Pride marches and events. You too can be part of our great group.
This is an amazing chance to be part of the movement for equality and human rights for all!