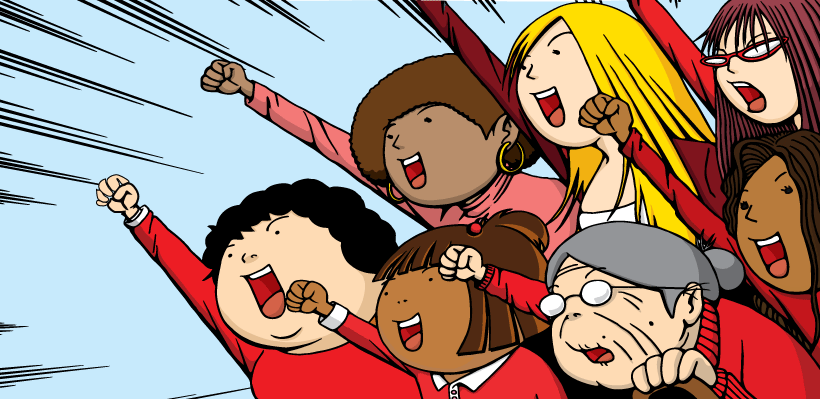 Join your union on April 11 at 12 noon at College St and University Avenue in downtown Toronto for Equal Pay Day. Wear red to show your support for equal pay for equal work.
You can show your support online through joining UFCW Canada's social media campaign (Thunderclap). Join this campaign and help post messages of action and solidarity on your Facebook, Twitter, and Tumblr.
The Ontario Equal Pay Coalition reports women, on average, have to work until April 11, 2017 to earn what a man did in 2016. In other words, a woman has to work 15 ½ months to earn what a man makes in 12 months. With women increasingly becoming the breadwinners within their families, the persistent pay gap has a profound impact on the financial security of workers and their families and the overall prosperity of our economy.
Women, on average, earn 30% less than men.
- Indigenous women face a 57% gender pay gap.
- Women with disabilities face a 46% gap.
- Immigrant women face a 39% gap.
- Racialized women face a 37% gap.
Take action to close the gap! Join us at downtown Toronto on April 11.