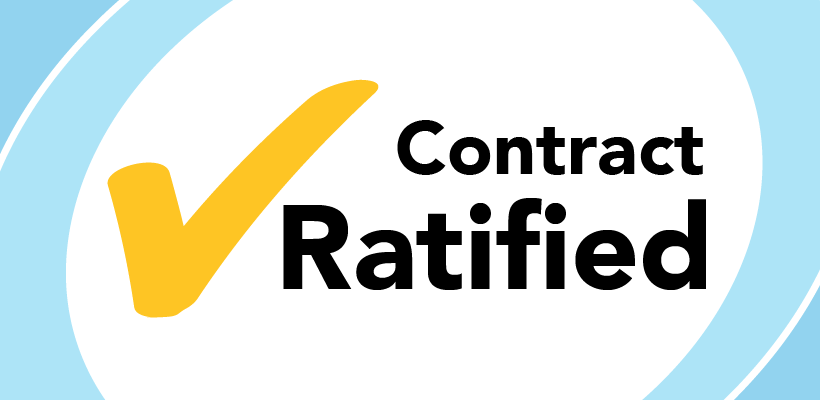 1006A members at Canadian Linen and Uniform Service achieved increases to wages, pensions and benefits in their latest union contract.
Ratified on April 11, the contract runs from January 1, 2017 to December 31, 2020. It covers approximately 180 workers.
"Member solidarity is the key to achieving fairness at the bargaining table and we thank everyone who participated for their input and support during the negotiating process," said President Wayne Hanley. "We are proud to be the union for laundry workers in Ontario and are excited to lead the way in achieving fairness for our members in this industry."
The negotiating committee was led by Executive Assistant to the President, Frank Ragni, with support from union representative, Rob Murphy, and members, Isabel Rodrigues, Dave Hennigar, and Pubalan Ramiah.
Highlights of Gains:
Wage increases of 1.5%, 1.5%, 2%, 2% in each year and a signing bonus of $200 on Date of Ratification.
Hours paid for Statutory Holiday will be included in overtime
Seniority will continue to be accumulated for those away from work because of sickness
Eyecare coverage improvements with coverage increased from $150 to $200
Increases to Health & Welfare benefits
Increases in employer contributions to pensions
Increase in amount for safety shoes to $150 from $125.