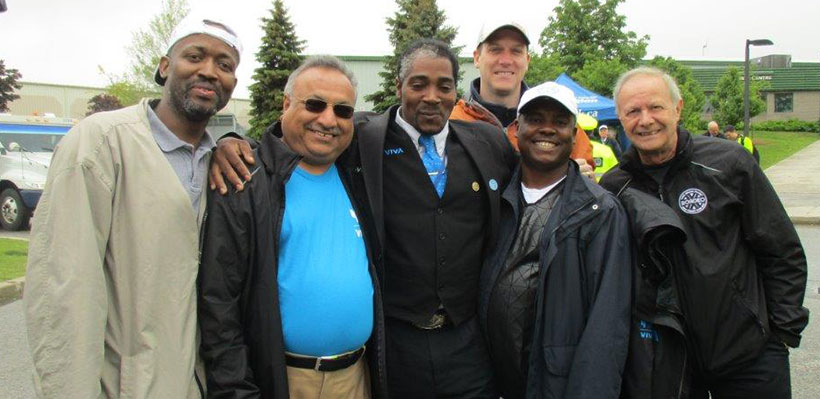 UFCW Canada Local 1006A members demonstrated their driving skills as they competed in the 10th annual York Region Transit/Viva Bus Roadeo on June 4, 2017.
Tok Operator and Local 1006A member Paul Cook took third place in the competition. Ninety members from Tok Transit Newmarket, and Tok Viva competed in the qualifying rounds, with six making it to the Bus Roadeo competition. Several members also joined as spectators. Tok Newmarket won the participation award and took third place in the competition. Terri Robinson from Tok Viva won the Spirit Award.
Local 1006A helped sponsor the event.
"As Ontario's best union for transit workers, we are proud to support this fantastic event which showcases the tremendous skill and talent of our members at Tok Newmarket and Tok Viva," said President Wayne Hanley.
The winner will represent York Region at the 2018 American Public Transit Association (APTA) Bus Roadeo in Tampa, Florida.
Union Representative Joe Blythe was at the Roadeo, to support the membership.
"It was an amazing day and we had a great turnout from our membership," said Blythe.