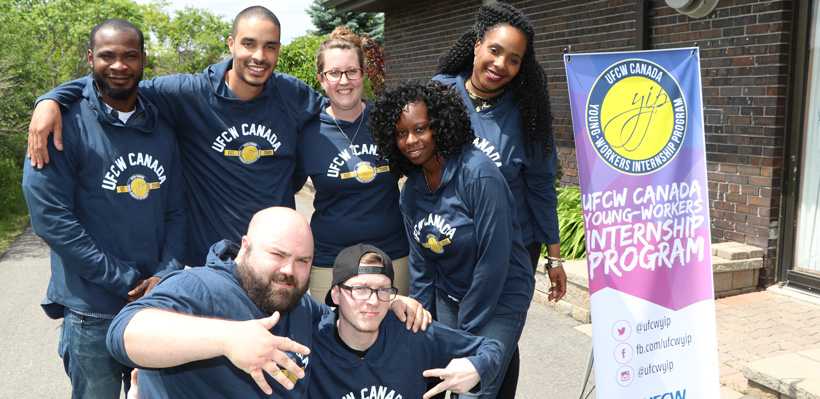 Local 1006A members joined activists from across the province at UFCW Canada's annual Youth Internship Program (YIP) Ontario session.
YIP is the leading labour and social justice advocacy training program for young UFCW Canada members.
"Our youth programming shows that UFCW Canada is the best union for young workers," said President Wayne Hanley. "The energy, enthusiasm and ideas that our young members bring to our movement is critical to building our future."
2016 YIP participant and Local 1006A member Rechev Browne co-facilitated the session. Members that participate in the program often take on leadership roles within their workplaces and communities.
Kallisha Hoyes, recently became a steward at her No Frills store.
"It is important for youth to get active in the union. You need to know what your rights are," said Hoyes. "This is your life, this is your future," she added.
Joshua Robichaud works at Summit Foods and was on his union's negotiations committee.
"It was an amazing week, I learned a lot," said Robichaud. "It is important that youth get involved in their union. The more you know the better, knowledge is power."
Mike Ness a steward at a Loblaws Superstore got a lot out of the program.
"I've learned a lot," said Ness. "Youth are getting involved with things and helping people, trying to make a movement. It's inspiring."