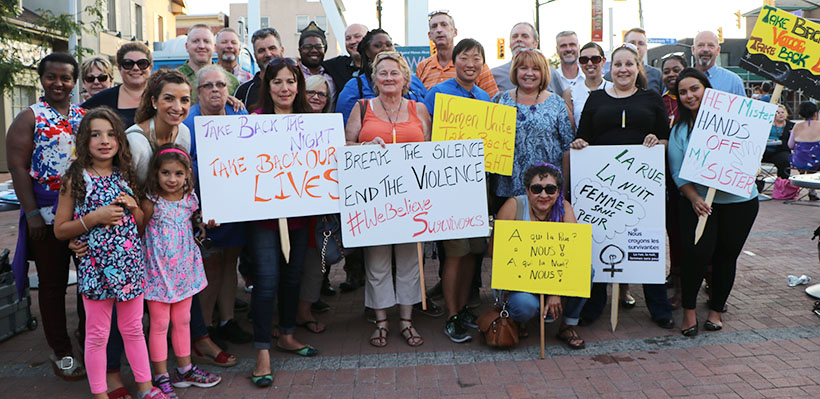 UFCW Canada Local 1006A members and staff marched in Take Back the Night in Streetsville, Mississauga to help eliminate violence against women.
Annie Sundar, an Executive Board member and a steward who works in Mississauga, was among those who participated.
"I am here because I wanted to show my solidarity with all women – We can take back the night," said Sundar. "We can walk shoulder to shoulder at night and show that we are powerful and strong, and I'm so glad that our union is at the forefront of promoting Take Back the Night."
The event was hosted by the Peel Committee Against Women Abuse with support from the local union.
"It's important that our union is involved in community events like Take Back the Night to send a strong message that violence against women is unacceptable," said President Wayne Hanley.
Trish Gibson, a Steward from Milton, said she participated to help eliminate violence against women.
"I am afraid to go out at night at 61 years of age," said Gibson. "I am here in support of women being safe and of eliminating violence against women."
Glacier Effs-Samuel, the coordinator of the Women's Issues Network, organized 1006A's participation.
"Thank you to everyone who participated in the rally and march. Together, we will take back the night and end gender-based violence."