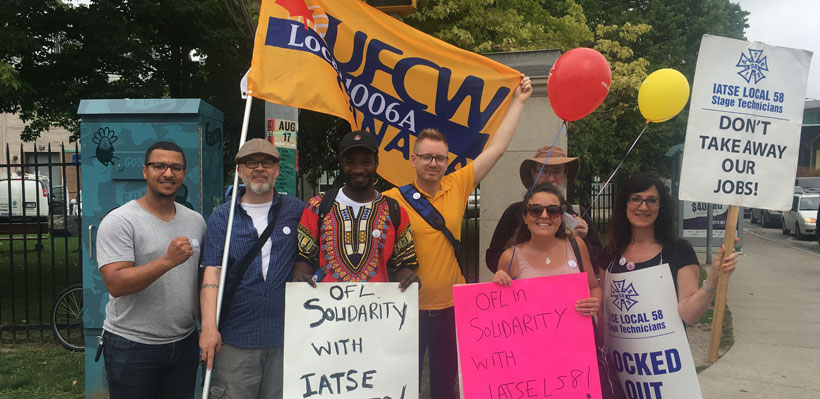 UFCW Canada Local 1006A is proud to stand in solidarity with IATSE 58 members, who were locked out by the Toronto Exhibition Place Board of Governors.
IATSE 58 members' job security was under attack from management's strategy to use replacement workers.
Union workers need to stand together and support each other during this difficult time for our sisters and brothers at IATSE.
To show our support, wrist bands for the CNE will not be handed out prior to the parade this year.
These workers are under attack and they need our help – We strongly urge you to not cross a picket line until the labour dispute is resolved and IATSE workers are back on the job.
For more information, visit www.58lockedout.com