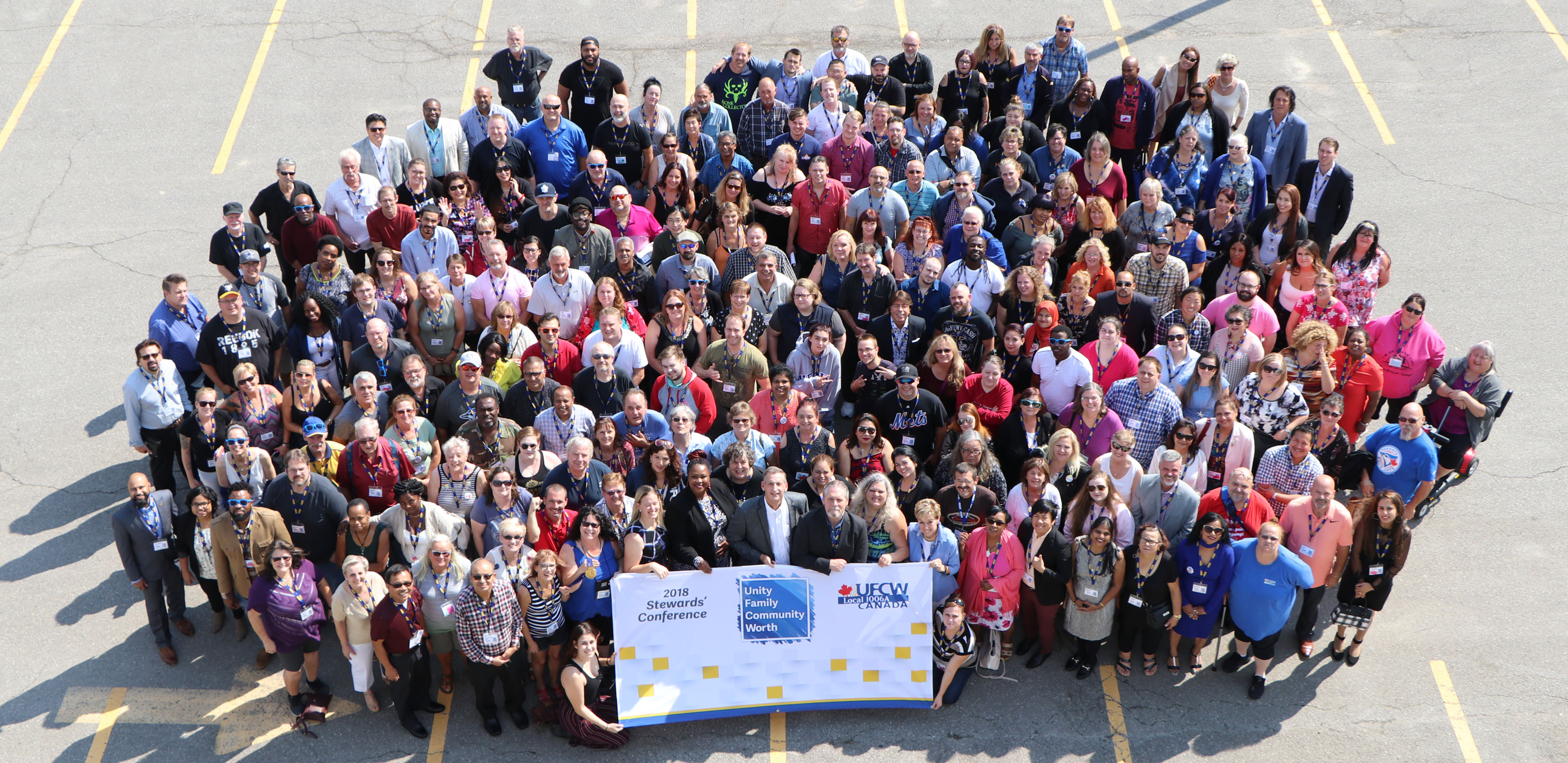 UFCW Canada Local 1006A was proud to welcome more than 200 stewards to our annual Stewards' Conference.
The conference on Sept 15 centered around the theme of 'Unity, Family, Community and Worth" and featured multiple speakers and discussions on empowering members to create change at work and in our communities.
"Unity, family, community and worth are the shared values that define our union and our great labour movement," said President Wayne Hanley. "These core values are at the heart of our union and guide us in our work on behalf of our members. While we may serve in different ways….we are connected by our common mission to be a voice for fairness, equality and justice at work and in our communities."
President Hanley called on members to be active in defending workers' rights across Ontario.
"Our province does not only belong to the richest in our society, but to working families who have kept Ontario running."
"I'm proud to be part of such a great family," said Maria Bocangel, who works at RCSS. "The foundation, the values, and principles in our union make us the number one union in Ontario. The conference was amazing and very inspiring—it provided us with an opportunity to acquire more knowledge and meet with other union stewards from across the province."
"The conferences keep getting better and better every year," said Gord Knowles, a member of the Executive Board from Laura's YIG. "The union makes a huge difference in my life. It has provided me with a fair workplace, security and peace of mind. Going back to the workplace, I know that our union is headed in the right direction and is putting members first."
"The information about politics and workers' rights were very useful," said David Hennigar, who works at Canadian Linen & Uniform. "The union has made a big difference in my life. It has helped save my job in the past. My union representative was there instantly and dealt with the problem and the union has kept our workplace fair for all."
"I would say the conference is awesome," said Anna Alers-Alers from RCSS. "It gives stewards an opportunity to continue learning, network and recharge so we can serve our members better."