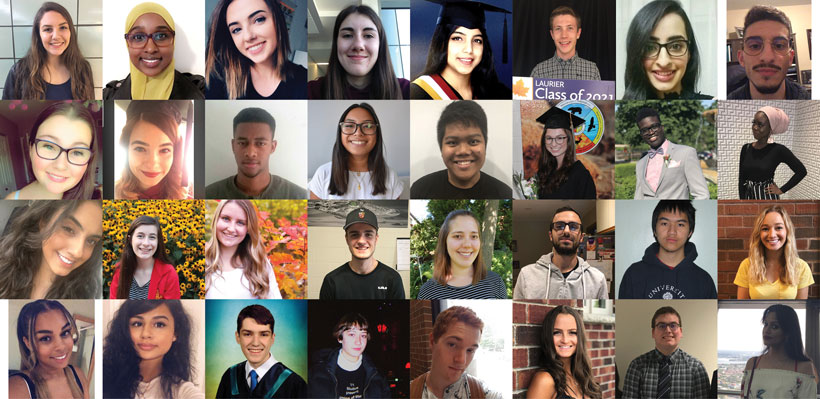 UFCW Canada Local 1006A is proud to congratulate the recipients of our 2018 Scholarship Program. Your union is awarding 42 Scholarships, worth $1006 each, to our members and/or dependents.
This is the first year your union has awarded $1,006, up from $500 in previous years.
"Unions work to make life better for workers and their families across Ontario. Our scholarship program is about opening the doors of opportunity to ensure our membership and their families have a fair chance to achieve their dream of post-secondary education," said President Wayne Hanley. "I am proud to congratulate our scholarship recipients and wish them the best for their future."

Since its inception, the scholarship program has helped hundreds of students and families across Ontario. For those who weren't named a recipient this year, please make sure to apply next year.
"I am thankful for this opportunity from this union as it will be a great help in funding my education and buying the essential materials I need to succeed," said Jasleen Padda, the daughter of UFCW 1006A member Manisha Padda, who works at HMS Host. "The news brought great joy to not only me but my family too." Jasleen is in her first year of psychology at University of Toronto.

"It feels absolutely amazing to have won this scholarship – Words can't even describe my excitment," said Taylor Pickel, who works at Jeff's No Frills in Essex."It will be great help in helping me chase my dreams as an Early Childhood Educator while attending my dream school, Fanshawe College. Thank you very much – I am very grateful for this scholarship."

"I am truly honoured to have been chosen to receive this scholarship," said Sophie Lessard, who works at a Real Canadian Superstore in Ottawa. "With this financial support, I will be one step closer to finishing my degree and working to help others, just like this Union has done for me. " Sophie is studying Communication and Sociology at the University of Ottawa.

Jordan Mathurin, who works at Frank's No Frills in Hamilton, said it was an honour to be receiving this scholarship from a union that truly cares about its members.

"Having gained aid from the UFCW Canada Local 1006A in my time as a No Frills employee, I cannot be more honoured to be recipient of the 2018 Union Scholarship. This scholarship will go well to aiding me in the funding of my post-secondary studies at the University of Ottawa this academic year." Jordan is enrolled in Bachelor of Arts in Psychology French Immersion.

"Being chosen to receive this scholarship feels amazing," said Jenna Wetherill, who works at Swiss Chalet in Oshawa and studies Biotechnology at Fleming College. "It gets me one step closer to chasing my dreams and becoming a Biotechnologist. This has given me motivation to work hard and never give up. I will be forever thankful for this scholarship."
List of 2018 Scholarship Winners – Congratuations!
Ebosetalese Abure *
Maneet Baidwan
Kerin Banes *
Brittany Bartlow
Colin Blakely
Sarah Cavaliere
Daniella Colangelo
Danica Dela Cruz
Francesca Di Girolamo
Arija Eliason
Mariama Fatty
Samuel Aaron Felipe
Kaitlyn Hart
Meaghan Howson
Victoria Idowu
Maajidah Kamaluddin *
Sahar Karimiabdolrezaee
Katlyn Lamont
Sophie Lessard
Mark Lewin
Isabel MacLellan
Laura Maiolo
Mathew Marino
Jordan Mathurin
Ross Matthew
Saher Mirza
Zainab Mohamed
Matthew Mondell
Julian Morano
Michel Nguyen *
Hailey Omiccioli-Blom
Jasleen Padda *
Karishma Persaud
Taylor Pickel
Michael Preston
Ryan Price *
Cora Soda
Nicolas Tuttle
Lucas Vukailovic
Jenna Wetherill
Lauryn Wilson
Austin Zhang
* Child/Dependent of a Local 1006A Member