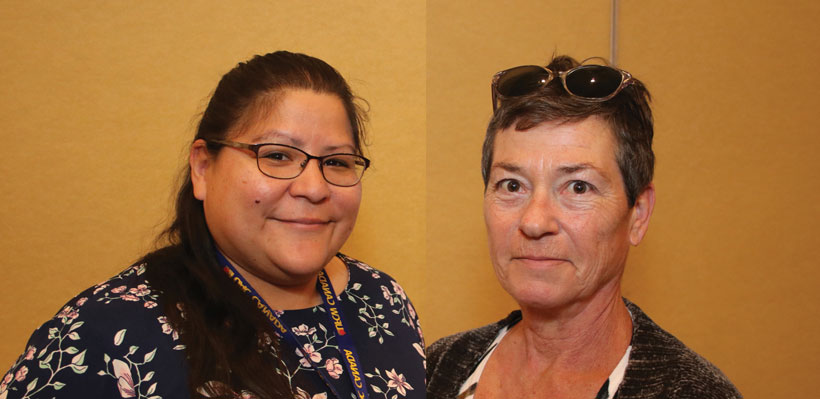 Workers at Manitoulin Hotel & Conference Centre negotiated a new union contract with several gains.
The contract covers 55 workers and is in effect from December 31, 2018 to December 31, 2022.
Negotiations were led by Ric Pereira with support from members, Autumn Abotossaway and Sandy Bisonnette.
"It is a good contact, we made improvements from the first one and the bargaining committee did a great job," said Abotossaway. "For the next four years, we still feel safe, the union helped us and they did that for us, so it was very well done."
Abotossaway said members were particularly happy in the significant increase in reimbursements for health benefit claims. She was also happy that housekeepers will also have a team lead premium.
"We are proud of the excellent job our bargaining committee did in negotiating a strong contract for our members at Manitoulin Hotel & Conference Centre," said President Wayne Hanley. "UFCW 1006A has an excellent track record of representing workers in the hotel and hospitality industries and this contract demonstrate the strong value our union provides."
Highlights of the agreement include:
Over 55% increase in reimbursements for health benefit claims
Increase in time off paid for bereavement
Introduction of Team Leader premium in Housekeeping and inclusion of Team Leader in Restaurant/Catering into the job classifications/wage grid
2.35% to the end rates of pay in each of the 4 years – a cumulative increase of approximately 10% over the term of the agreement
Reduce the Sunset Clause to twelve (12) months