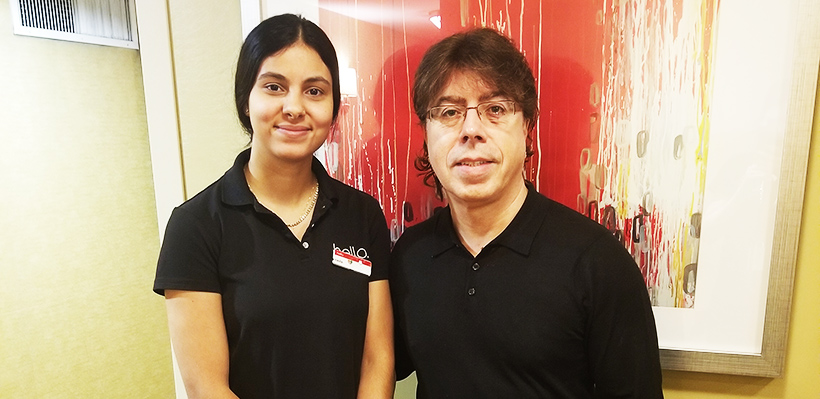 1006A is proud to congratulate members at TPS Sudbury Marriott for achieving a new union contract.
The term of the contract is from January 1, 2020 to December 31, 2022 and covers 40 workers.
The agreement was negotiated by Union Representative Ric Pereira with support from member, Nadia Benzekkar.
"It was a pretty good deal for everyone that works here," said Benzakkar, who is a member of the bargaining committee. "I am sure everyone was happy with the contract we had…there are gains for everyone. It was my first time on the bargaining committee…it was a good experience."
Members work in a variety of roles, including Housekeeping, Laundry, Breakfast Attendants, Banquets, Bartender, and Maintenance.
"I'm proud to congratulate our negotiating team for their hard work in achieving a strong contract for our members at TPS Sudbury Marriott," said President Wayne Hanley. "1006A has a strong track record of helping hotel workers in Ontario improve their rights and livelihoods at the bargaining table."
Highlights of Contract
Improved the opportunities for full-time classification by reducing the hours required to work from 40 to 24
Semi-annual wage increases totalling 2.25% per year
Introduced a $1.00 per hour training premium
Improved bereavement leave from 3 days to 4 days.
Improved company contribution to the Health & Welfare Fund