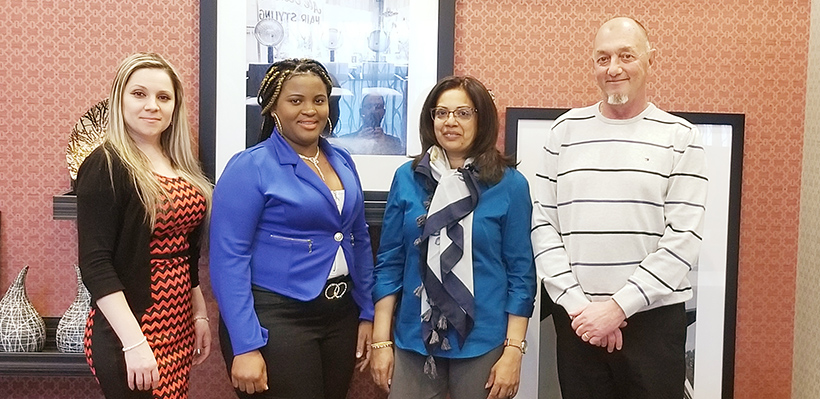 Members at Hampton Inn & Suites by Hilton Toronto Markham were among the most recent group of hotel workers to see their wages and rights improve due to strong union representation from 1006A.
"We are proud of our negotiating committee for their fantastic work in achieving a fair contract for our membership at Hampton Inn & Suites by Hilton Toronto Markham," said President Wayne Hanley. "This contract is a testament to 1006A's strong track record as the best union for hotel workers in Ontario."
The term of the contract is from January 1, 2020 to December 31, 2023 and covers 25 employees.
Negotiations were led by Union Representative Daiana Dumitru, with support from Union Representative Rick Del Fiasco, and members, Mohmmadullah Nabizadah, Sarita Ramnarine and Nicola Johnson.
"It was an awesome contract – we appreciated what the union did for us," said Sarita. "We are thankful for what we achieved together. Being on the bargaining committee was a great experience and I learned a lot."
1006A members work in Housekeeping, Kitchen, and Maintenance.

Highlights of Gains
13% wage increase over the life of the agreement
Improved language for bereavement leave with 4 paid days off
New language for health and safety training
New language for return to work/wsib
Christmas bonus