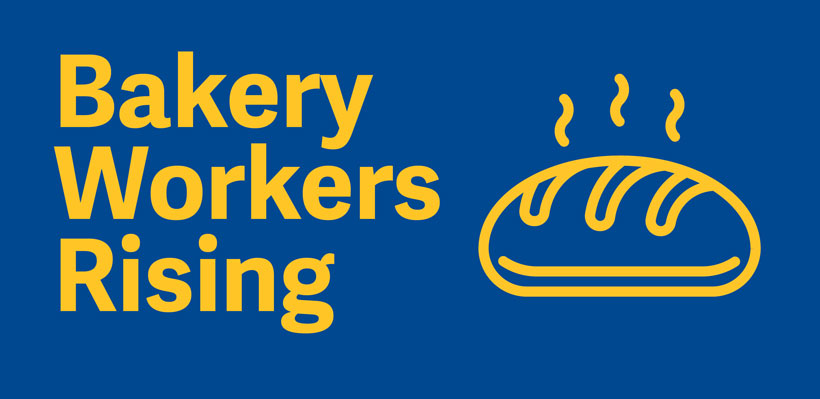 Local 1006A is proud to welcome our newest members from Panera Bread.
Approximately 50 workers at the Yonge & Dundas location in Toronto voted 100% in favour of joining the union.
"We are happy that these workers chose to join us," said President Wayne Hanley. "Their determination to make their lives better, and Panera Bread a better company is inspiring."
"The union reps at UFCW couldn't have been more helpful," said Chad Morton, a Panera Team Member. "They met with us many times, answered all of our questions, and guided us each step of the way. We couldn't be more excited about the results, and look forward to the next chapter in this journey."
Members work in a variety of roles, including Baker, Baker Trainer and Retail Hourly Associate.
"These workers demonstrated a real commitment to each other,"said Lesley Prince, Local 1006A Organizing Director. "Thanks to this courageous group, the improvements this location will win through unionization will ultimately impact other locations for the better."
Local 1006A is the leading union for thousands of restaurant and hospitality workers, representing members at Swiss Chalet, Baton Rouge, Tim Hortons, and others across Ontario.
If you would like more information on joining our union, our Organizing Department would be happy to assist you.