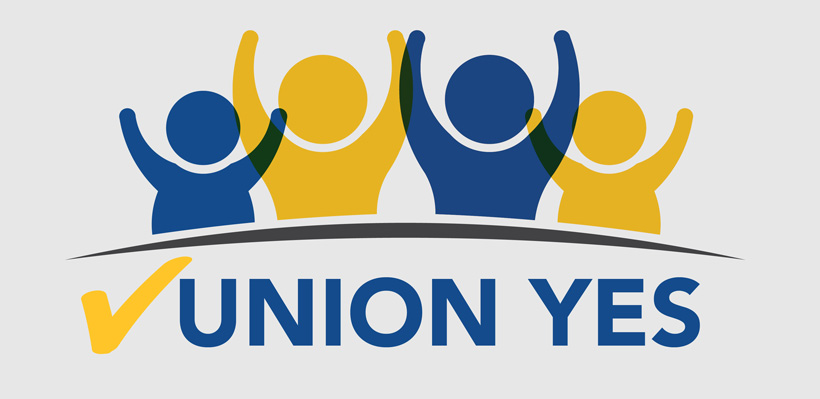 UFCW 1006A is proud to welcome our new members from NexCycle Industries Ltd, who voted last week to join our local union.
On behalf of 1006A, I'm thrilled to congratulate our newest members from NexCycle on their inspiring victory to achieve fairness at their workplace," said President Wayne Hanley. "Now more than ever, workers are realizing the value of having union representation and a voice to advocate for them through the most challenging times. The pandemic is revealing the vital role unions play in protecting the health and safety of workers, ensuring proper personal protective equipment is provided, and fair language is in place."
NexCycle handles glass recycling solutions and is based in Guelph. Our new members work in a variety of roles at NexCycle including, General Labourer, Scale Operator, Quality Tech, Supervisor, Loader Operator, Heavy Equipment. Key issues included health and safety and wages. 


"The workers remained united throughout this process," said Lesley Prince, Organizing Director for 1006A.
"Although the company would like to exclude the supervisors from this process, the union fully supports their right to join as they do not have managerial responsibilities such as hiring, firing or disciplinary actions. I look forward to seeing our newest members negotiate a fair union contract and thank these essential workers for continuing to do their jobs during these uncertain times." 


This was the first organizing campaign where our local used electronic membership cards, filed electronically, and where the labour board conducted electronic voting.

"The challenge to unionize workers during the pandemic was finding new innovative ways to communicate to our potential new members," said Prince.

1006A also represents NexCycle workers in Brampton.
If you are at a workplace that would benefit from union representation, contact Organizing Director Lesley Prince.