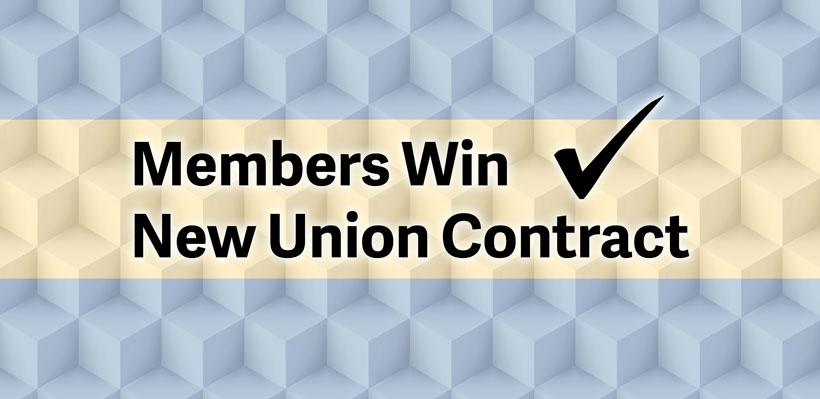 During the pandemic, the critical work of negotiating improvements for 1006A members continues with workers at Tremblett's YIG ratifying a new union contract with gains.
Ratified on June 23, 2020, the term of the three year contract expires on March 31, 2023.
The contract negotiations were led by Union Representative Bill Vantol, with support from members, Kim Eller and Dave Cant.
"Our bargaining committee was dedicated and committed to ensuring the voices and concerns of our members were heard," said President Wayne Hanley. "We are proud of the work they did in standing up for our membership and achieving a fair union contract."

Highlights
Increases to end rate over term of agreement for both part-time and full-time
Retroactive raises for full-timers and part-timers at end rate (to March 31, 2020)
Part-time wage progression reduced from 7150 hours worked to reach end rate to 4501 hours worked to reach end rate
Full-time clerk/ Meat Cutter wage grids improved with increases for those not at end. They will get increases that range from $2 to $3.50 per hour.
Wage increases for Part-time packer/ front-end service clerk at end rate
Introduction of Lead Hand positions with a $0.40 per hour premium
Increase in Boot Allowance
Minimum wage language to protect workers at end rates