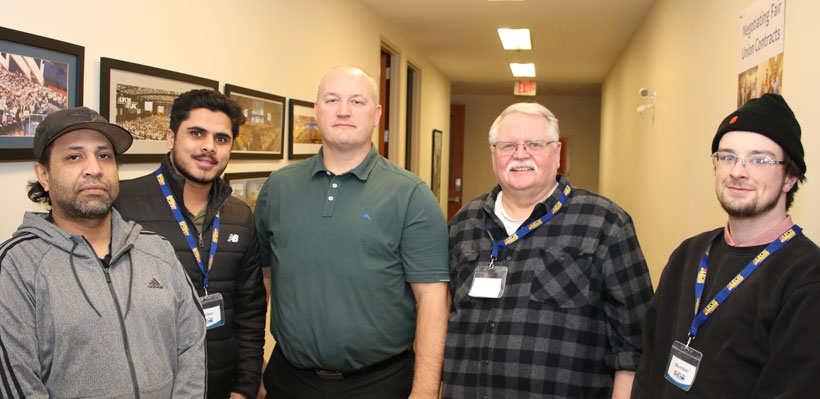 Despite the difficulties posed by COVID-19, Local 1006A members at Ryder Truck Rental have ratified their first union contract.
The term of the agreement is from July 3, 2020 to July 2, 2023.
Negotiations were led by Union Representative Dustin Magee, with support from Union Representative Ray Ramkhelawan and members, Ramanpreet Singh Johal, Ralph Baker, Jacob Boyuton, and Kirk Gonsalves.
"This is a good contract," said Ramanpreet Singh Johal. "The union helped us learn about our rights, how we can fight for our rights and what we can do improve more things in the future."
Members at Ryder proudly joined Local 1006A in November of 2019. You can read about their union campaign here.
This was Johal's first experience with the union movement.
"My experience with the union is good," he said. "I want to thank the staff of UFCW for helping us."
President Wayne Hanley congratulated our new members on their achievement.
"We are proud of our new members and their determination and success in achieving a strong first contract – by working together, they have established a solid foundation to build on for the future," said President Hanley.
Magee said negotiations were tough due to COVID-19 and as it put restrictions on the committee's ability to meet in-person.
Highlights
Wage increases of 3% in Year 1 and Year 2; Wage increases of 2.75% in Year 3
Paid sick day
Stat holidays will count towards regular hours for calculating overtime