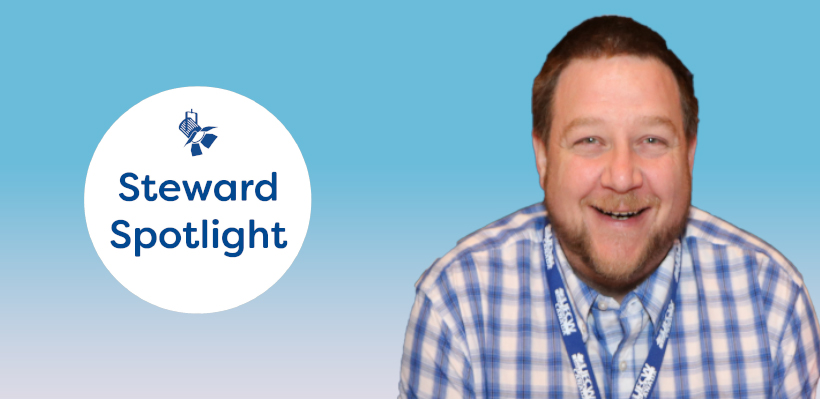 David Bennett is tireless at informing and protecting his co-workers.
"I continually remind them that they have rights, that if they think they are being told to do something that they shouldn't, they are probably right," said Bennett, who works on the night crew. "As a steward, I ensure members are aware of their rights under the collective bargaining agreement, Occupational Health and Safety Act, Employment Standards Act, and other applicable legislation."
David has worked for 13 years at Real Canadian Superstore in Orleans, and has been a steward for 12 of those years.
"I was guided to the decision to become a steward by a now retired Union Representative, Shirley Heise."
He is there to help when co-workers face issues with scheduling, pay, and most recently, unfair write-ups.
Bennett hopes the members he assists will pay it forward.
"I am glad that I could help and I'm hopeful that they will help other members facing the same or similar issues."
Bennett also makes a point of attending the annual stewards' conferences, stewards' training, regional meetings and other union events.
"The union has made a difference by empowering me to learn the rights and rules that apply to my workplace and how to stand up for my co-workers."