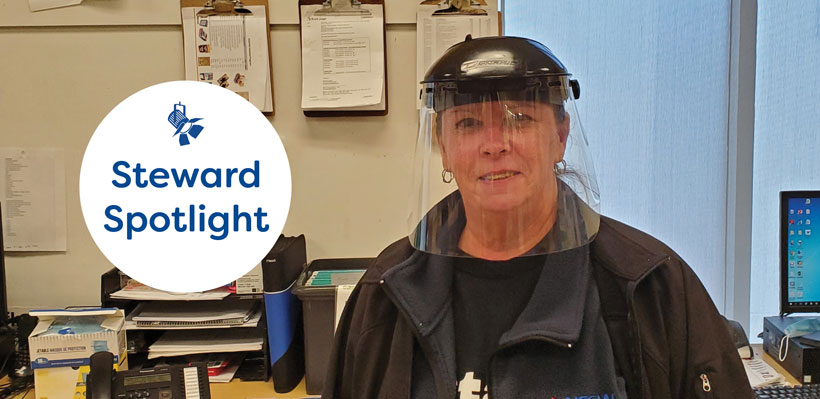 At Loblaws Great Food in Collingwood, Pat McCarl thrives on helping people as a 1006A steward.
Pat is the type of activist who volunteers to drive members, when they have no access to a ride and an appointment with the company doctor.
This is a small part of what makes McCarl, a member for 32 years, a standout steward.
From pay to scheduling questions to grievances, McCarl is always trying to find the best resolution for the membership.
"When I am able to help a member, I feel happy, useful and excited knowing I may have made a difference."
A steward for approximately 15 years, McCarl said providing privacy and confidentiality to members is vital to her role as she handles questions on everything from 'What is in the contract?' to "What is the company's stance on personal days?"
Being a steward has helped her grow as a person.
"I was and still am a bit shy so it helped to open me up socially," she said. "It gave me another purpose in the store that I wouldn't normally have."
As a proud steward, she knows the difference the union and the labour movement make.
"Unions negotiate better rates of pay, better work environments, better standards and better benefits," she said. "Unions ensure, overall, a better workplace."
Kevin Bacon, McCarl's union rep, commended her work.
"Pat is a steward that her members can rely on and that is a great help to our members," said Bacon. "Our union members are always best served when they have good workplace stewards, knowledgeable about the union contract, how the employer operates and what our members can expect from both."