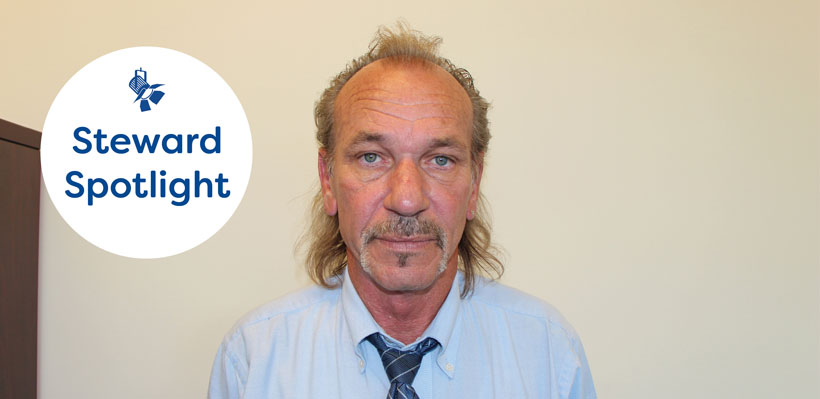 Whitt Hazel is a proud 1006A steward and Bus Driver at Miller Transit.
"Being a steward means looking out for my co-workers," said Hazel. "It is about standing up for what is right."
He works to help members with a variety of issues, from WSIB, employer treatment, scheduling to pay discrepancies.
"I have built a good relationship with the membership and I am there to help them with the problems and challenges they face."
When he is able to assist members, he feels a sense of pride at the end of each day.
That sense of pride is also evident when he recalls the members' unionization campaign to join 1006A.
"It was a good battle and I would do it all over again the same way," he said. "We were fortunate to have the whole 1006A team by our side."
He is thankful to have strong union representation with UFCW 1006A.
"I am so proud and happy because we have UFCW, because we were standing alone before."