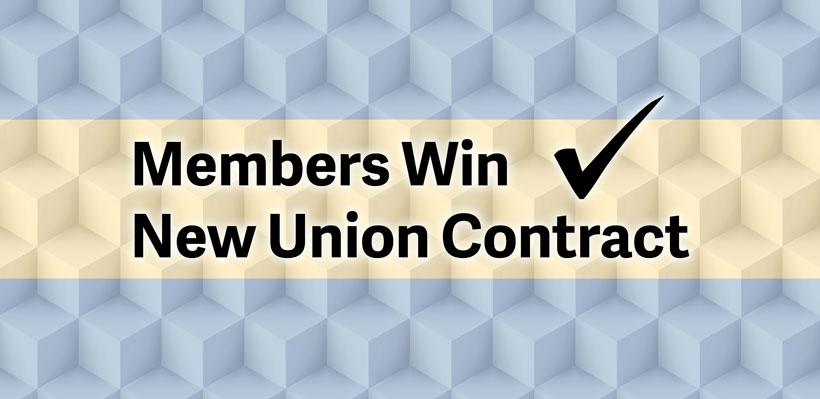 UFCW 1006A members at Holiday Inn North Sheridan Holiday Inn Express & Suites Mississauga-Toronto Southwest on North Sheridan Way have voted to ratify a three-year union contract with gains.
The term of the union contract is from December 31, 2020 to December 31, 2023 and covers 40 members.
"What we were able to negotiate was very reasonable and in line with the pandemic going on," said member and Senior Night Officer, Brian Anan.
Negotiations were led by Union Representative Dustin Magee, with support from Union Representative Diana O'Brien and member Brian Anan.
"I'm proud to congratulate our negotiating committee and our membership for achieving a fair contract with gains despite the challenges posed by the pandemic," said President Wayne Hanley.

Highlights
Wage increases in each year of the contract
Night Auditors are now in the bargaining unit
Sick days for part-time workers
Paid footwear for all members (previously, only maintenance workers were eligible)