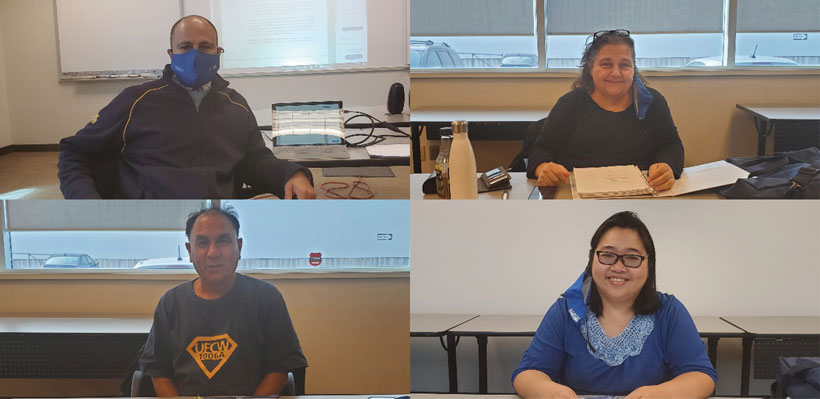 Wage increases and vacation improvements were among the gains achieved by 1006A members in their new union contract with K-Bro Linen.
"The contract was good," said Cecilia Marelli, a member of the negotiations committee. "Overall, the feedback was great and people liked the contract. Jonathan, our union rep, fought for us until we got what we wanted."
The term of the contract is from October 10, 2020 to October 9, 2025 and covers 170 workers.
Negotiations were led by Union Representative Jonathan Lobo, with support from members, Cecilia, Manjit Multani, and Jean Tabious.
"I'm proud to congratulate our negotiating committee for their hard work on behalf of our membership and for achieving a fair contract despite the challenges posed by the pandemic," said President Wayne Hanley. "Union representation remains the key to improving working conditions and making life better for workers, families and communities."
Highlights
Wage increases
Vacation improvements
Increase to employer contributions for health and welfare (benefits) plan and pension plan
Several improvements to language in union contract, ensuring greater protections of bargaining unit work, health and safety, discrimination and harassment.