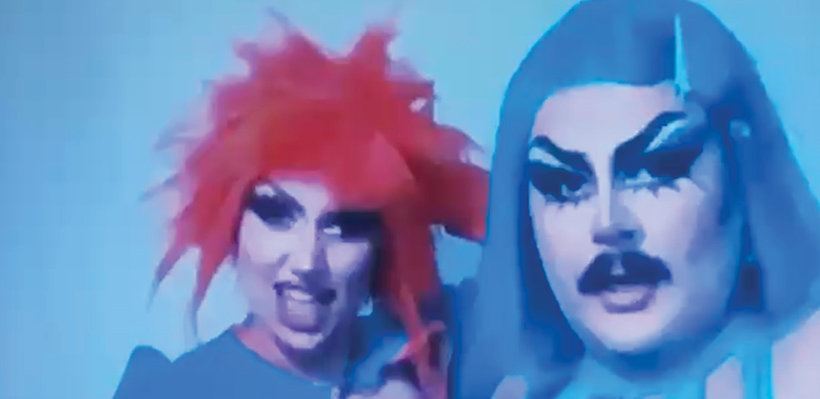 The rainbow colours and the drag queens were out in full force for this year's virtual pride event.
Hosted by UFCW Canada Local 1006A and the United Weed Workers, the event on June 25 raised awareness about the Cannabis sector, 2SLGBTQi+ workers, and the local union's efforts to bring fairness, respect and dignity to the growing number of weed workers across the country.
"It was so wonderful to the have the support from 1006A," said Kathleen Quinn, a 1006A member from Tokyo Smoke (Stoney Creek) who was one of the MCs for the event. "Cannabis is an emerging industry and we need to keep fighting for all our coworkers and comrades, just as we have in our shared history with the 2SLGBTQi+ community. Doing this work is something I absolutely love and being able to have the resources to spread this to other members meant a lot."
The event featured a variety of speakers, and drag performances by Tash and Ugly and Cati Bee.
"Love is love– we are proud to stand up for equality and celebrate Pride and at the same time, help raise awareness about the issues faced by 2SLGBTQi workers and weed workers," said President Wayne Hanley. "UFCW 1006A is proud to be the home for our members in cannabis industry and all workers seeing fairness at work."
The event drew members, stewards and workers across the cannabis sector.
"What an entertaining and informative event," said Tania Liu, 1006OUTreach coordinator. "It was so great to see workers, members, staff and allies come together to celebrate pride and fight for workers rights."