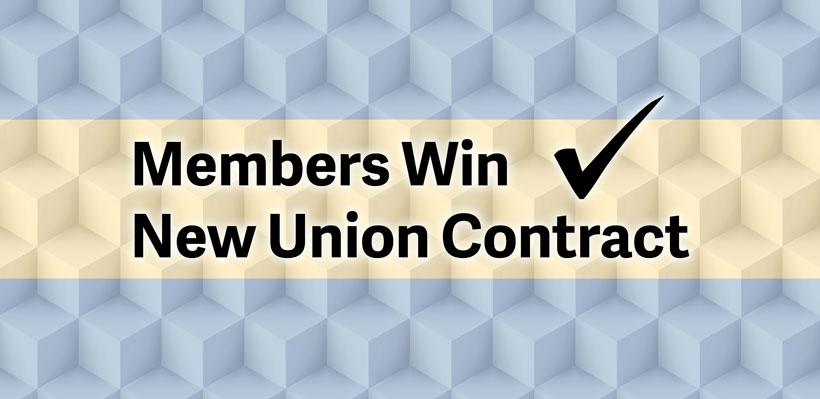 UFCW 1006A is proud to congratulate members at the Broadbent Institute for ratifying their new union contract, with gains from wage increases to flexible work-from-home arrangements post-pandemic.
"I'm super proud of my coworkers who all believe sincerely in the role of labour unions and the idea of workplace democracy," said Luke LeBrun, Editor of PressProgress. "This deal leaves us with important gains in terms of pay, but we also used this process to push for better structured working conditions and improve our overall workplace culture."
The term of the union contract is from June 2, 2021 to July 1, 2024 and covers 17 members.
Along with wage increases, members have negotiated language covering a flexible work-from-home arrangement.
Once the pandemic ends, office workers can work remotely during the summer.
"We think this is something that can help encourage better work-life balance and, for those with kids, allow for more flexibility when school is out," Lebrun said.
"UFCW 1006A is proud to represent workers at the Broadbent Institute and we are pleased to congratulate them on their new union contract," said President Wayne Hanley. "Congratulations to our union negotiating team for a job well-done."
Union negotiations were led by Union Representative Daiana Dumitru, with support from Executive Assistant to the President Paul Docherty, Union Representative Jackie Graticola and member, Luke LeBrun.
Highlights
• Wage increases in each year of the contract
• Increases to the wage scales
• Increase to retirement savings bonus
• Language negotiated for new members on the phone team
• Language covering summer hours of work and the option to work from home post-pandemic