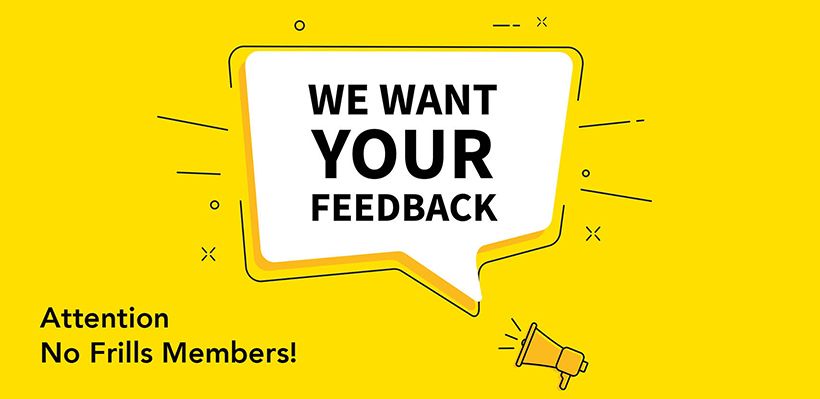 No Frills contract negotiations are coming up in 2022. All members working at No Frills are encouraged to complete a proposal form to share to share your priorities for upcoming contract negotiations.
The proposal form (Surveymonkey) is your opportunity to submit ideas and proposals you would like to be considered by your union bargaining committee.
Negotiations are a balancing act between our members' collective interests and the employer's interests. Your union's goal is to achieve the best possible contract for you, our members. Being actively engaged in this process strengthens your union's hand at the table - completing this proposal survey and encouraging your co-workers to do the same is a great first step.
The deadline to submit proposals is October 30, 2021.
Complete a Proposal Form Today (Surveymonkey)
Negotiations Q&A
Who is negotiating the agreement?
The union's negotiating committee which is made up of union officers, staff, members that work part & full-time at No Frills.
How many members are covered by these negotiations?
Approximately 12,000 members are employed at 146 No Frills locations across Ontario. Moore's Valu-mart is also covered by the No Frills collective agreement. Most No Frills are franchises, and are part of Canada's largest grocery retailer, Loblaw Companies Ltd.
How can I stay involved and informed during negotiations?
Getting us your contract priorities is the first step in getting involved. Be sure to provide us with your current contact information so we can keep you up to date on how negotiations are going. We'll also let you know about upcoming meetings and votes.
Resources
Download Proposal Poster (PDF)