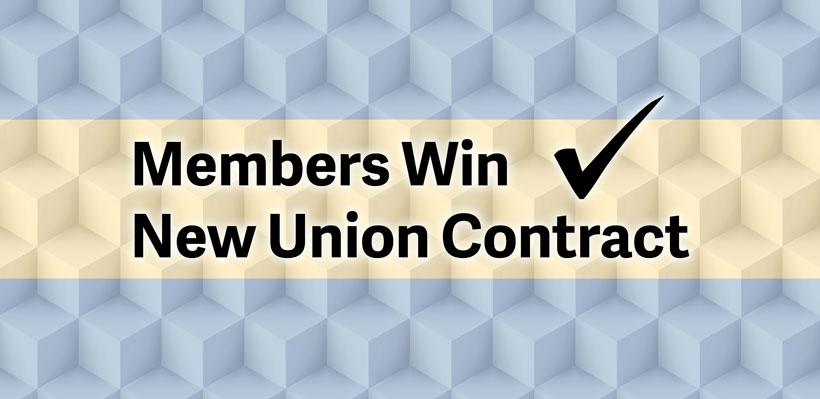 Workers at Galleria Shopping Centre have ratified a new union contract.
The three year contract is from November 1, 2021 to October 31, 2024 and covers 8 workers who work as security guards at the mall.
Negotiations were led by Daiana Dumitru with support from union representative Rick Del Fiacco and member, Andrew Powell.
"Am I happy about what we got? Yes! And can there be improvements – yes," said Powell, a steward at Galleria Shopping Centre.
For Powell, this was his first time participating in the negotiating process.
"It's a process and you have to have patience," he said. "It's taking in something new from a different perspective than what I am used to."
President Wayne Hanley congratulated the negotiating committee on their efforts.
"Improving working conditions and making life better for our members are the heart of what we do at UFCW 1006A," said President Wayne Hanley. "Our negotiating committee worked hard and we are proud of their efforts to help our members win more rights and create a fairer workplace."

Highlights
3% wage increase in each year of the agreement
Increases to benefits contributions
Increase to the shoe allowance
New language for WSIB/Return to Work meetings