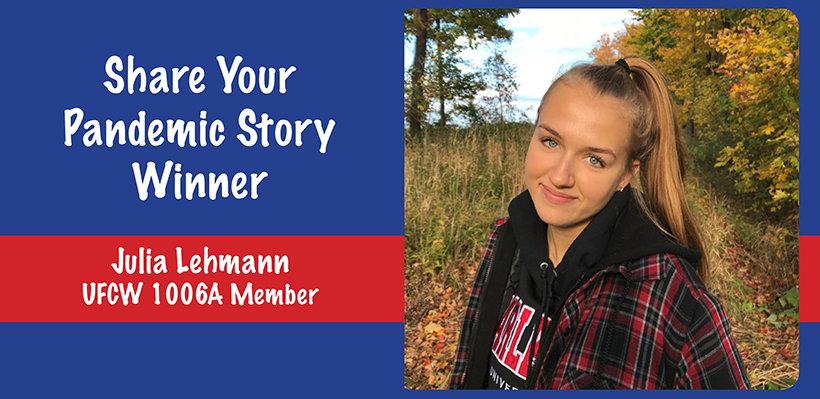 UFCW 1006A member Julia Lehmann, who works at Loblaw Great Food in Ottawa, is one of the winners of our Share Your Pandemic Story contest! Congratulations Julia!
Your union has awarded 20 prizes – worth $250 each – to members whose entries are selected in the Share Your Pandemic Story contest.
Here is Julia's story.
"I remember the day when COVID-19 spread around the world.
A virus we weren't sure about was creeping its way into our lives.
I remember working the first few weeks after COVID-19 was declared a pandemic.
People were stressed and panicked, not thinking about the feelings of everyone around them. They were stockpiling food and household supplies and taking their anger out on employees.
I worked seven days in a row while I was still trying to finish my university courses. I was tired and stressed, but I wanted to be there for my community and help when I could. Something we can all take away from this experience is that every human being matters.
Whether an individual is a grocery store worker or a business owner, everyone works together to contribute to the community and should be treated with kindness and respect."