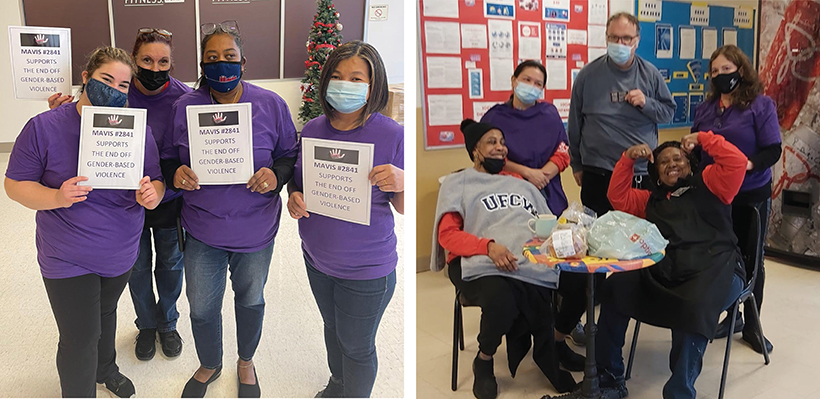 1006A activists are coming together for the 16 Days of Activism Against Gender-Based Violence, by raising awareness in their workplaces and communities.
"The 16 Days of Activism brings awareness to the women who are experiencing violence every day," said Maria Bocangel, an 1006A steward and a Women's Issues Network (WIN) committee member. "It empowers those experiencing it in silence to speak up and honours those who have been killed on December 6. Together, we can make sure the voices of victims are heard."
The 16 Days of Activism runs from November 25, 2021 to December 10, 2021.
"Year after year, violence remains the heartbreaking reality for women and children across Canada –many of whom suffer in silence," said President Wayne Hanley. "We want all victims who are affected to know they are not alone, and there are resources and information available to help them. It is our collective responsibility to create safer environments where our daughters, sisters, mothers and friends do not only feel safe but thrive. We all need to do better to raise awareness and help end gender-based violence as a community – it is our collective responsibility to speak out, help and create change."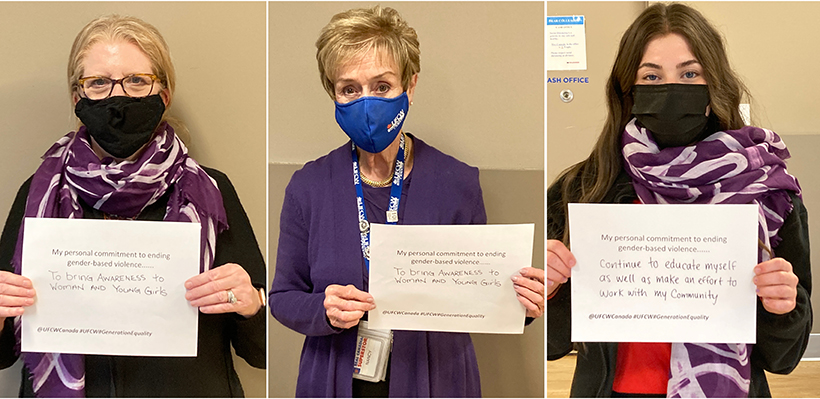 "I am supporting this campaign by bringing this issue to the forefront at my workplace because it affects so many women across Canada and the world," said Annie Sundar, a Vice-President on 1006A's Executive Board and a WIN committee memberwho works at RCSS. "Speaking about this issue is the first step in starting to eliminate gender-based violence."
As part of this campaign, UFCW 1006A will also be observing December 6. We remember the 14 women killed on this day in 1989 at Montreal's Ecole Polytechnique because they were women and vow to work to end gender-based violence.
"The 16 Days of Activism challenges us to join the conversation and be part of the solution to end gender-based violence," said Nancy Prout, a 1006A steward and a WIN committee member.
Thank you to WIN commitee members and all our members, who helped raise awareness about this important issue.

Resources
Ontario Government Resource Page (Get Help if You are Experiencing Violence)

Canadian Association of Social Workers (CASW) Resource Page