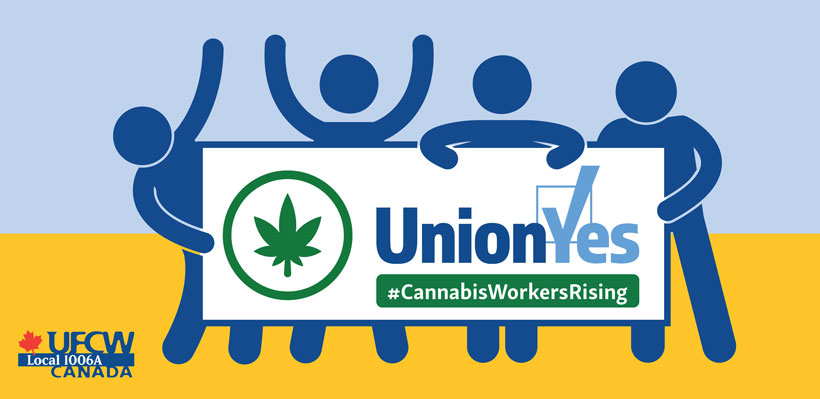 The green wave continues at UFCW 1006A as more Cannabis workers across Ontario are voting to join the local union, this time from Plateau Cannabis.
"Cannabis workers are often seen as disposable and are often disposed of with little regard to the effect on our lives," said a member at the newly organized bargaining unit. "Management will often take advantage of our passion by overworking and underpaying their staff, leading to a high turnover even compared to other retail sectors and further abuse of and dependence on the lowest-paid workers. We, at Plateau, decided to take our power back and push back against these practices. We now look forward to negotiating a fair contract that works for all of us and securing fair and adequate compensation for all that we do."
The new bargaining unit cover 13 new workers at two retail locations in Ottawa.
"We are proud to welcome our newest members from Plateau Cannabis to the UFCW 1006A family," said President Wayne Hanley. "It's incredible to see a green wave of unionization sweep the province as Cannabis workers seek to gain rights and a voice at the workplace. We are proud to be part of this movement as the best union for Cannabis workers in Ontario."
Key issues included health and safety, treatment by management, and hours.
If you or anyone you know could benefit from union representation, please contact Lesley Prince.