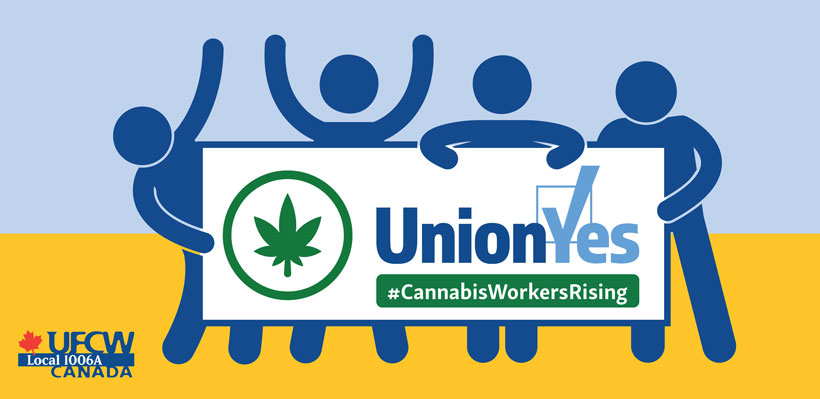 Cannabis workers are rising in Ontario, with workers from Sessions Retail Cannabis Inc. in Timmins, Ontario becoming the latest group to join the Green Wave and vote to become part of UFCW 1006A.
Danielle Brule, who works at Sessions in Timmins, is among the newest members of UFCW 1006A. When news of the victory came, Danielle and her co-workers were thrilled.
"We were all excited," she said. "It felt pretty good. It was the sense of unity and that we were all on the same page. We wanted to get our voice heard."

"The Green Wave is strong and it's sweeping across Ontario as more and more Cannabis workers vote for unionization," said President Wayne Hanley. "We are thrilled to welcome our newest members from Sessions in Timmins and look forward to working with them to achieve a fair first contract. Cannabis workers know that UFCW 1006A is the best union in Ontario to help improve their rights, working conditions and livelihoods."

The bargaining unit is composed of 11 workers. Key issues included scheduling implementation, having a voice at work and treatment, wage fairness, and improvement to training.

Workers at Sessions Cannabis work as Budtenders and Key leads.

"1006A is proud to represent workers all across Ontario," said Lesley Prince, Organizing Director. "We are actively addressing the many issues and concerns Cannabis retail workers are facing."
Workers interested in learning more about joining our union can contact us here.