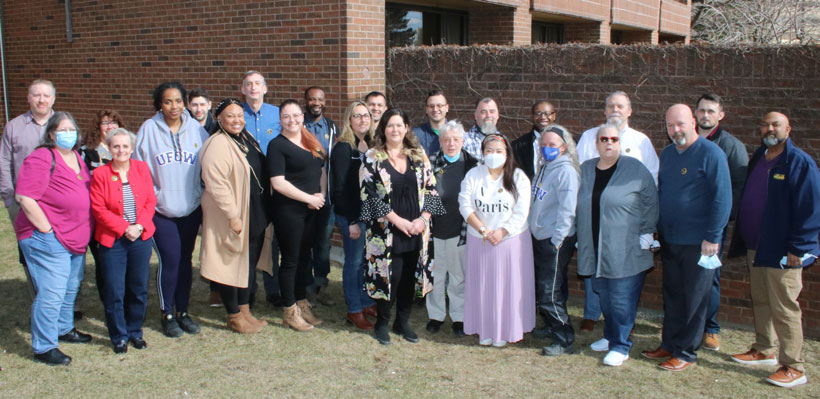 No Frills contract negotiations kicked off on March 30 & 31 as your union negotiating committee and the company exchanged contract proposals.
In the coming weeks, your union will review the company's proposals and prepare our response. The next round of negotiations with the company will take place the week of April 25, 2022.

Your union committee is composed of experienced union negotiators, including nine union staff, and thirteen members who work at No Frills locations across Ontario.

Approximately 12,000 members are employed at 146 No Frills locations across Ontario. Moore's Valu-mart is also covered by the No Frills union contract. Most No Frills are franchises, and are part of Canada's largest grocery retailer, Loblaw Companies Ltd. Local 1006A is leading solidarity bargaining as we work with representatives from UFCW Canada Local 175, who represent a number of No Frills locations in Northern Ontario.

I encourage members to stay engaged and informed during the negotiations process. Your negotiations committee needs your support to achieve our goal – we want to achieve the best possible contract for you, our members.

We'll have more to report after our next meeting with the company.

If you have any additional questions regarding the negotiations process, please do not hesitate to contact your union rep.

In Solidarity,
Wayne Hanley (he/him)
President, UFCW Canada Local 1006A
_______

Read my previous update here.
Learn more about the negotiations process. FAQ here.