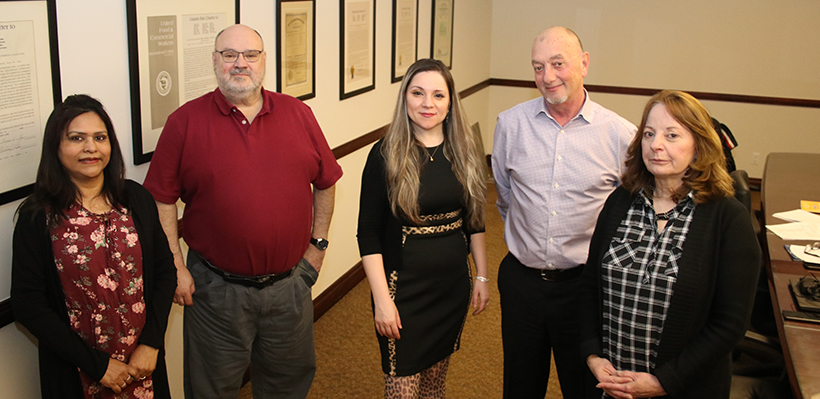 UFCW 1006A members at Family Services of Peel ratified a new union contract with several improvements.
The term of the contract is from April 8, 2022 to April 7, 2025 and covers 30 members.
"I felt that the contract was the best that could be obtained given the legislated limits placed upon us by the Ford government," said Kevin Leet, a member of the negotiating committee. "Getting a mileage increase was significant considering that the agency did everything to limit these increases in the past. I felt that the negotiators worked very hard to obtain the best contract that could be negotiated — they came with significant experience and it showed."
The negotiating committee included members Aleeya Islam, Kevin Leet and Union Representatives, Daiana Dumitru, Diana O'Brien and Rick Del Fiacco.
"I'm satisfied with the contract and I felt the union was very supportive of us," said Aleeya Islam, a member of the bargaining committee. "The committee worked hard for the contract. I felt empowered being on the committee, and sharing my comments and feedback and helping my co-workers."
"UFCW 1006A has an excellent track record of representing workers in a diverse range of workplaces and sectors," said President Wayne Hanley. "Our union is always working to negotiate improvements, win rights, and ultimately, make life better for our members at work. I'm proud of the work of our negotiating committee at Family Services of Peel and thank the membership for their solidarity and support through this process. "
Highlights
Increases to mileage reimbursement
Increase to vehicle cleaning reimbursement
Wage increases of 3% over the term of union contract
Annual lump sum payments worth a total of $500