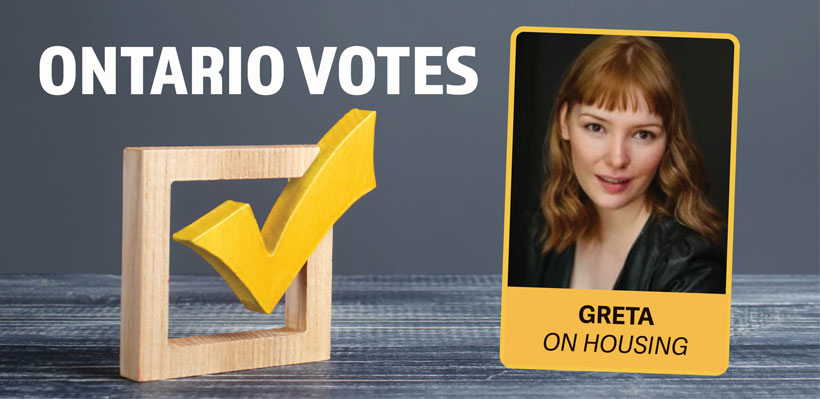 Ahead of the June 2 provincial election, 1006A is featuring our members' thoughts on the issues that are important to them and their families. Your union encourages you to learn more about where each party stands on the issues and to get out and vote in your riding. Every vote makes a difference.
Today, we feature member Greta Whipple speaking about the housing crisis.
As the price of real estate continues to spiral out of control, many Ontarians are struggling to afford a place to own or rent.
In Ontario, the rich are getting richer, while the middle and low-income families are barely getting by.
Greta Whipple, Indigo Yorkdale
"The issue I'm most focusing on for this election is, at the end of the day, the cost of housing, and it ties in directly to the continued placement of profit over people.
Housing is a basic human right, and although access to other resources like clean drinking water isn't perfect, if water was commoditized the way that housing is, people would - hopefully - be up in arms.
There's no reason for numbered companies, trust funds, or corporations to own homes. There's no good reason for us not to be revisiting zoning laws to increase density in neighbourhoods that are predominated by single family detached homes.
I don't even need to own a home - I would be content with renting, if it didn't mean that my entire income was dedicated to it.
Housing is not an investment vehicle. The solution is not to just build more "affordable housing" units that then get snapped up by speculators, it's to change the rules so that basic human rights are not commoditized."
Be prepared to vote.
Visit www.elections.on.ca for poll information and ID requirements.