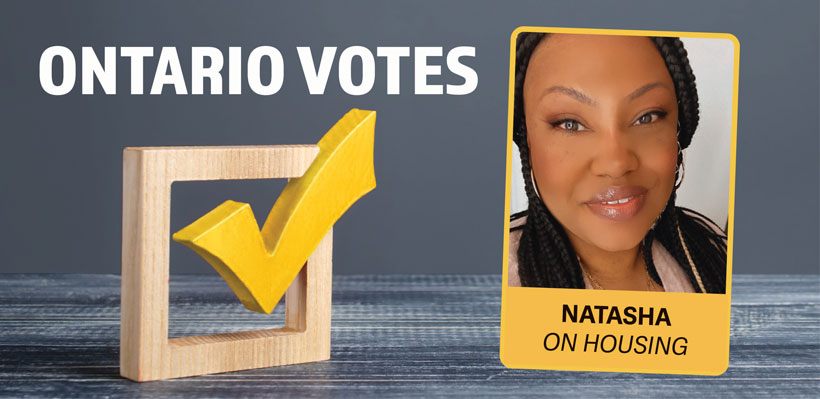 Ahead of today's provincial election, 1006A is featuring our members' thoughts on the issues that are important to them and their families.
Your union encourages you to learn more about where each party stands on the issues and to get out and vote in your riding. Every vote makes a difference.
As the prices of housing continues to escalate, workers and their families are struggling to afford to rent, let alone, buy a home. According to the CBC, home prices have tripled since 2011 and in fact, are 44% higher in 2021 than in 2019.
Today, we feature member Natasha from No Frills speaking about the escalating cost of housing.
"A young couple cannot buy a house anymore with how the prices have inflated. If they try and buy a 3 to 4 bedroom house, they would have to pay around $1.3 million, which is a lot to ask especially if they have children. People are not making enough to survive in the housing market. You would have to save an average 10 years for you to put a down payment of 20 per cent to purchase your home. This is Canada at the moment and I want to know what is government going to do? All parties have talk but no action and it is getting to be a little frustrating. People should be able to afford a house."