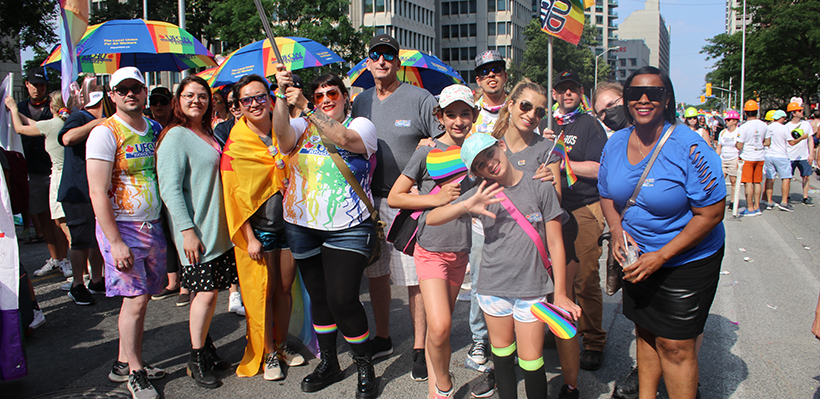 UFCW 1006A members were proud to join the more than 200,000 marchers in taking to the streets for Toronto Pride for the first time in two years.
"It feels really good to be back at Pride because over the two years, there has been a massive lack of connection with people which is something we all need," said Josie Barberi, a steward and Vice President on the local's Executive Board. "Being able to get together, as a union and a community, you can feel the happiness, unity, and joy as we celebrate with each other. I really appreciate that the union facilitates our participation in this event for members of the 2SLGBTQi community."
Members of 1006Outreach committee participated in the Toronto event, which had been virtual in 2020 and 2021.
"It is so great to be back to experience Pride with our members," said Wayne Hanley. "Considering everything going on in the world, especially south of the border, it's good to be here to celebrate the community and advocate for the rights of 2SLGBTQi members. The union is a place where they can feel supported, feel safe and where they belong."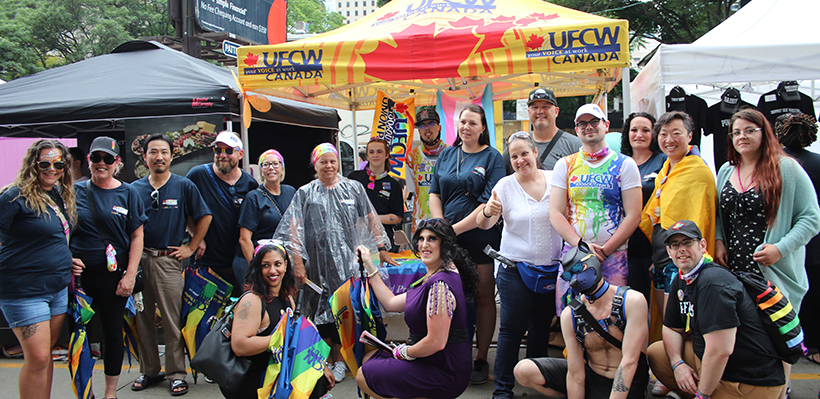 UFCW 1006A continues to take a number of steps to make the local union more inclusive, including: raising awareness about 2SLGBTQi issues through our communications materials, undertaking staff diversity training, using pronouns in our contact cards, implementing gender-neutral union contract language, and creating gender-neutral bathrooms at our office and training centre. We also regularly participate in various pride festivals and events throughout the province.