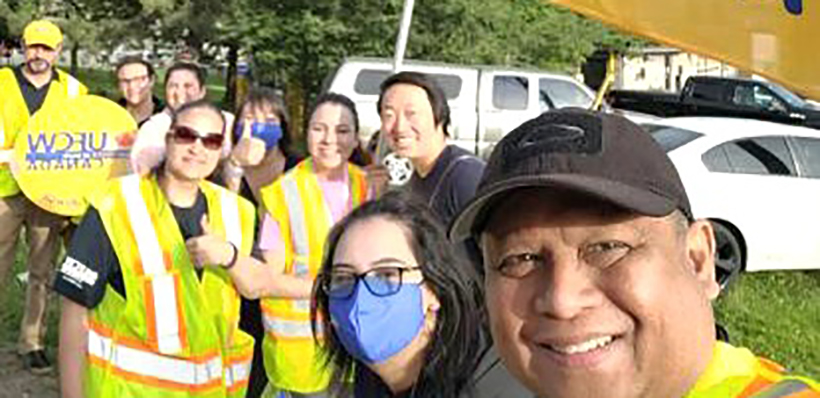 Workers at Darling International's plant recently voted to join UFCW 1006A, weeks after members in company's fleet division also opted for unionization.
The bargaining unit is composed of 45 workers, for a total of 115 workers at Darling being represented by UFCW 1006A.
"On behalf of UFCW 1006A, I'm thrilled to congratulate and welcome more members from Darling International," said President Wayne Hanley. "Joining UFCW 1006A is the best way to make your workplace better, and improve your wages, benefits and working conditions. We are proud to be Ontario's best local union and are excited to work with our newest members on the next step of negotiating a fair union contract."
Our new members work in a variety of roles, including millwright, utility relief operator, grease operator, receiving operator, utility yard operator, tallow operator, control room operator, plant service, milling operator, electrician and electrician apprentice.
Key issues included scheduling, respect at work, and health and safety concerns.
"This is an inspiring victory for the workers at Darling International who showed tremendous determination, commitment and support for each other through the unionization process," said Lesley Prince, Organizing Director at UFCW 1006A.
Darling International Canada handles the management of collecting, processing, and recycling edible and inedible animal by-products.
If you want more information about joining our union, please contact us here.