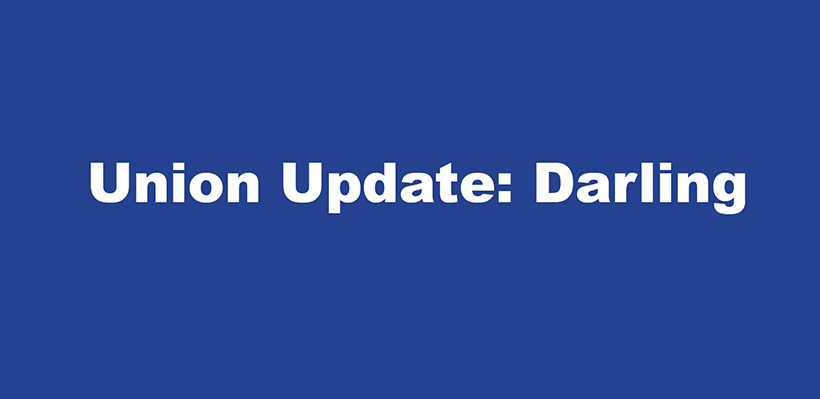 As a follow up to our membership meeting, the union has received an employee contact list from the employer. We have reconciled our list with their list and it was noted that we do no have cell phone numbers for 8 members. We are currently working on getting these missing numbers to ensure all members have access to these updates.
As discussed at the meeting, the union also requested of the employer that 6 members be allowed to form the negotiating committee; 2 members from fleet, and 4 from the plant, representing various job classifications. The employer has yet to agree to the number of committee members based on ensuring "minimal business disruption".
Although we've also requested to negotiate the fleet and plant together, as they were separate certifications, we may be faced with two separate sets of negotiations.
A link to nominate bargaining committee members will be sent to you soon. When looking to nominate someone, or nominate yourself, please take into consideration that those sitting at the negotiations table may likely be your future union stewards. You should feel confident with these representatives to ensure that they will look out for the needs of all classifications and your bargaining unit as a whole and not just their individual needs. These representatives should be knowledgeable and have a good understanding of the business.
For clarity, our proposed bargaining unit includes workers from Waste Water. The employer has challenged Waste Water based on "having a different community of interest". We wholeheartedly disagree with this challenge and will first attempt to include this classification in negotiations. Failing this, we will request hearings at the Ontario Labour Board to argue our position, which we feel we have a very strong position.
This attempt at challenging Waster Water is simply an effort for the employer to continue to divide and detract from your goal of achieving the best union contract for your co-workers.
Unfortunately, we may be faced with having to follow due process at the Labour Board in order to resolve this matter.
Remember – your union cannot stop the employer from making business decisions. We unfortunately have to wait for them to act before we can respond accordingly.
We know this seems counterintuitive but we will hold them accountable to you by means of utilizing the Labour Relations Act. Our hope is to eventually build a relationship that will avoid utilizing the act to expedite resolutions.
Thank you for all your continued support during this transition period.
Stay strong and stay united! Workers matter and your voice is being heard.
Visit our 'New to the Union' section for more information.