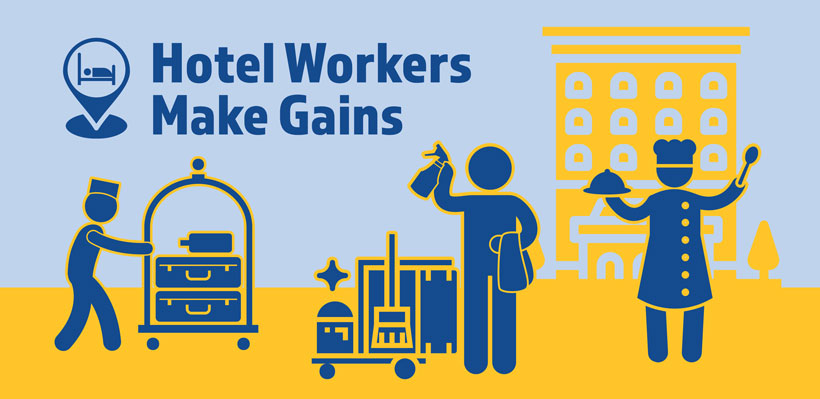 UFCW 1006A members at Embassy Suites Toronto Airport have ratified a new union contract.
Ratified on September 23, 2022, the term of the contract is from April 12, 2022 to April 11, 2026 and covers 56 workers.
"When you look at the economy and what is going on, we did pretty good for what is out there," said Cavel Rowe, a steward and member of the negotiating committee. "We made sure we got what we needed and we did better than the last time."
Rowe said there was still room for improvement.
"Right now, it is a start, but we want to do better when the next one comes around," Rowe said.
The negotiating committee is composed of members Lincent Barrett, Cavel Rowe, Sathianathan Sanmuganathan and union representative Daiana Dumitru.
"Our negotiating committee worked hard to achieve this fair union contract for our members at Embassy Suites Toronto Airport," said President Wayne Hanley. "Our exceptional union negotiators are why we are the best union for hotel workers in Ontario."
Highlights
Wage increases in each year of the 4-year union contract, totalling 13% over the four years.
Improved language for scheduling
Improved language for housekeeping and room assignments
Increase to the shoe allowance
Increases to the Health and Welfare Fund