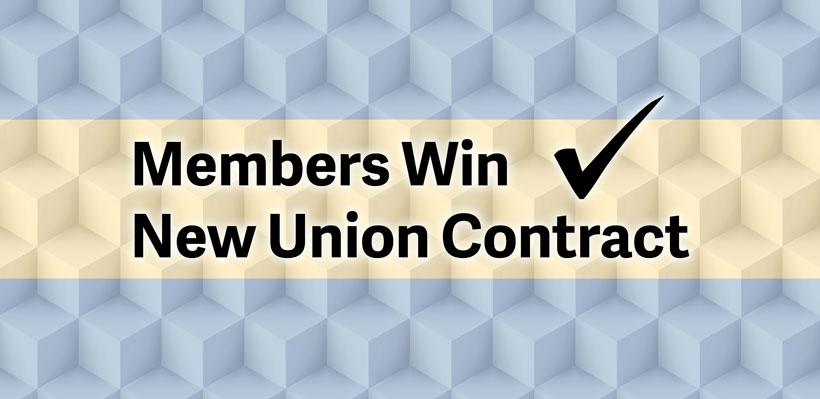 Strong wage increases and more paid personal days were among the gains achieved by UFCW 1006A members at Sysco Fine Meats during recent negotiations.
The term of the contract is from September 1, 2022 to August 31, 2026 and covers 56 members.
"From what the members said, they were very happy with the outcome," said negotiating committee member and steward Aaron Grass. "We came to a good agreement. We gained more personal days, and the members were ecstatic about that."
Grass said the contract was good overall.
"For a lot of the members who had been around for a long time, it was a big win that we were able to increase the wages of those earning lower wages," Grass said.
The negotiating committee was composed of members, Chris Buckingham, Aaron Grass, and Union Representative Frank Mensah.
"The union negotiating committee made great strides and strong gains on behalf of our members at Sysco Fine Meats," said President Wayne Hanley. "I am proud of the exceptional and tireless work of our committee members in negotiating this tremendous union contract. UFCW 1006A continues to be the number one union for food processing workers in Ontario."
Highlights
Strong wage increases (Bringing workers earning significantly less to par with their co-workers on date of ratification to equalize rates of pay). Plus 9% in total wage increases over the last three years of the contract.
Two more personal days.
Stronger start time language
More bereavement days