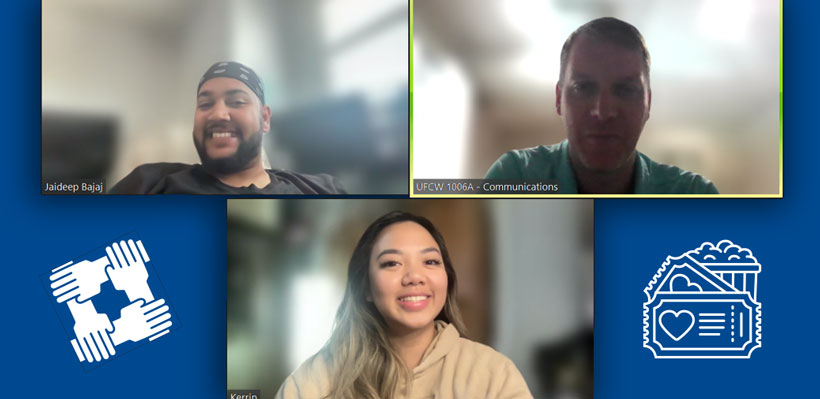 1006A members at Cineplex Courtney Park in Mississauga have voted for a new union contract.
"I think we've made a lot of headway this year," said Kerrin Jalandra, a member of the negotiating committee. "I've received nothing but great comments on the new agreement.
A lot of the members are happy about the extended break periods, duty preferences (where employees can submit their area of preference to work in), and were especially happy about the new cast incentive."
The term of the contract is from April 1, 2022 to March 31, 2025 and covers 115 members.
"Our negotiating committee worked hard on behalf of our members to secure a strong contract despite the struggles faced by the theatre industry," said President Wayne Hanley. "Our members know they can count on our union to provide them with exceptional representation. We are proud to represent workers from a variety of diverse sectors across Ontario."
The negotiating committee consists of members, Jaideep Bajha, Kerrin Jalandra and Union Representative Joe Blythe.
Highlights
Members now receive 2 free movies per week
Members can give preference of which area of the theatre they want to work
Expanded job protected leave to attend post-secondary education