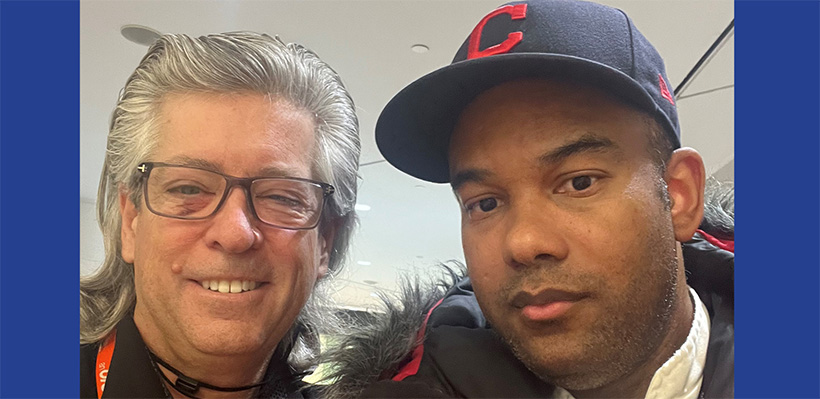 UFCW 1006A members at OTG (Toronto Pearson Airport) have ratified a new union contract with several improvements.
"It is a good jump from what we were coming from before, especially the wage increases for the back of the house and the improvements to benefits," said Edward Brown, a member of the negotiating committee. "We all stayed united and we knew what we wanted. We didn't get everything but we got the main stuff that really mattered."
The term of the contract is from March 11, 2022 to March 10, 2025 and covers 300 members.
"Our negotiating committee did an outstanding job for the membership at OTG," said President Wayne Hanley. "The power of union representation is demonstrated by the many gains our members at OTG achieved. These improvements will make a real difference in the lives of our members and their families. Thank you to all our members at OTG who participated in the negotiating process."
The union negotiating committee included members, Edward Brown and Patrick Malloy, Executive Assistant to the President Frank Ragni and Union Representative Glacier Effs-Samuel.
"Our negotiating committee fought hard for what our members wanted," said Brown. "Being part of the committee was a good experience."
Local union members at OTG (Toronto Pearson Airport) work in a variety of roles, including as cooks, servers, bartenders, utility workers, and cashiers in a variety of restaurants.
Highlights
Substantial wage increases (Year 1 – from 6%-16%; Year 2 – 3%; Year 3 – 3%)
Benefit improvements (increase to physio, massage and vision coverage)
4 weeks of vacation for 10 years or more service
National Day for Truth and Reconciliation now recognized as a paid holiday
Improvement to RRSP contribution
Increase to shoe reimbursements