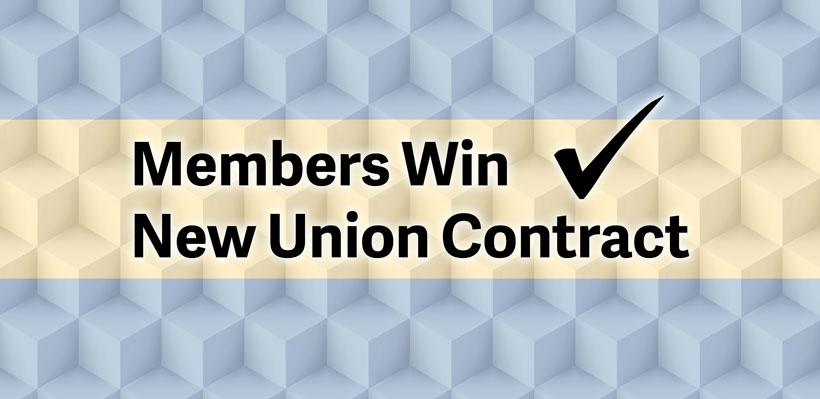 UFCW 1006A continues to make a difference in the lives of workers across Ontario, including at Rome's Your Independent Grocer (YIG) in Sault Ste Marie, where members achieved a fair contract with several gains.
The term of the agreement is from May 11, 2021 to May 11, 2026 and covers 160 members.
The negotiating committee included members, Cory Jaremko and Mike Grant, and Union Representative Ric Pereira.
"With union representation, members have the power and opportunity to improve and transform their workplace for the better, contract by contract," said President Wayne Hanley. "1006A has a strong record of advocacy and achievement on behalf of our membership. I am proud of the excellent work of our negotiating committee. With the support of members at Rome's YIG, 1006A has once again shown how unions are vital in building fairer workplaces and communities for all."
Highlights
Wages - approximately 14% increase over the term of the contract
Shorter wage progression for part-time, so members will reach end-rate faster and earn more.
Lump sum payment of $1,800 for full-time at date of ratification
Lump sum payment of $900 for part-time at date of ratification
Shift Swap – this allows members to swap shifts as opposed to missing shifts which would mean a loss of hours.
Night shift premium increased to $1 per hour
Minimum wage gap protection language