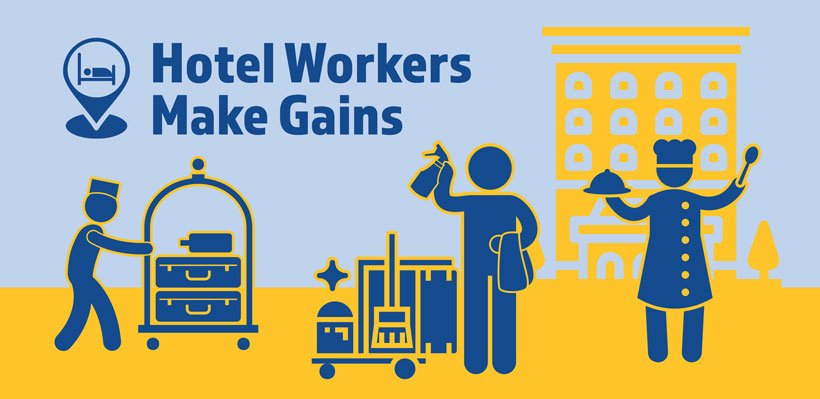 UFCW 1006A members at Springhill Suites Vaughan have ratified a new union contract, including significant wage increases.
The term of the union contract is from April 13, 2023 to March 1, 2027 and covers nearly 50 workers.
"We are proud to be Ontario's best union for hotel workers, seeking to improve their working conditions and livelihoods," said President Wayne Hanley. "On behalf of UFCW 1006A, I'm thrilled to congratulate our members at Springhill Suites Vaughan on achieving this new contract and commend our negotiating committee for their hard work throughout this process."
The union negotiating committee was composed of members, Anella Francois, Jenny Ajami, Maribel Panit, Ilham Zeynalov and Union Representative Frank Mensah.
Highlights
* Significant wage increases of 13% over 4 years
* Negotiated an extra personal day, making it a total of 3 personal days plus a day off with pay on birthday
* Negotiated a premium wage rate for training new hires
* Stronger language when it comes to room check-in
* Improved bereavement language