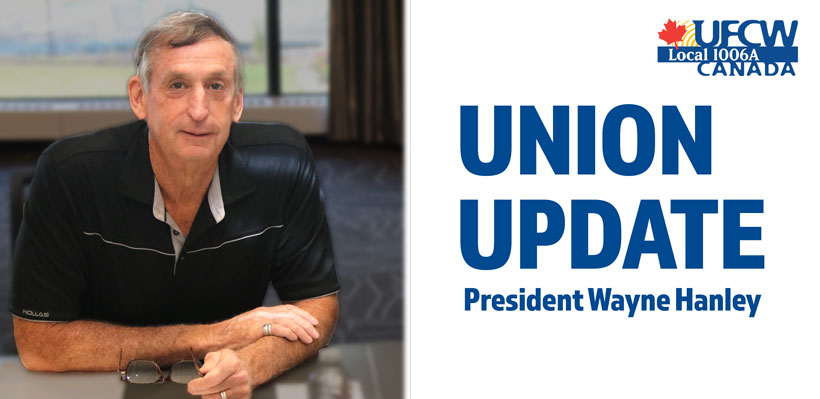 August 14, 2023
With the Loblaws Great Food and Real Canadian Superstore contract expiring on June 30, 2024, your union is preparing for upcoming contract negotiations.
1) Members will elect 14 member representatives to the union negotiating committee.
Members of the negotiating committee will be required to attend all negotiation sessions as scheduled. Committee members bring their workplace experience to the table and work alongside skilled union negotiators to help reach a renewal contract with the improvements members deserve.
2) Members must be a "Member Liaison" to put their name forward for election to the union negotiating committee.
Your union is looking to recruit two "Member Liaisons" per store: one member who works part-time and one member who works full-time.
Member Liaisons will be responsible for ensuring members in their store are kept up to date during the negotiation process. Responsibilities will include duties such as: posting negotiation updates in their store, distributing negotiation survey materials, and encouraging members to attend informational sessions, meetings and votes.
3) Area membership proposal meetings and negotiating committee elections will be scheduled in October.
Stores will be assigned to one of seven geographic areas to elect negotiating committee members to represent members in their area on the union negotiating committee.
At each area meeting, members will elect two committee members (one part-time and one full-time) from the group of Member Liaisons to be their area representatives on the union negotiating committee.
If you are interested in becoming a Member Liaison, please contact your Union Representative. Deadline to indicate your interest is Thursday, September 7, 2023.
If you have any additional questions regarding the negotiations process, please do not hesitate to contact your Union Representative.
In Solidarity,
Wayne Hanley (he/him)
President, UFCW Canada Local 1006A
DID YOU KNOW: Approximately 13,000 UFCW 1006A members are employed at 60 Loblaws Great Food and Real Canadian Superstore locations across Ontario. The hard work and dedication of our members continue to make Loblaw the success it is today. As always, your union's goal is to achieve the best possible contract for our members.
RESOURCE: Negotiations FAQ
DOWNLOAD PDF of Notice