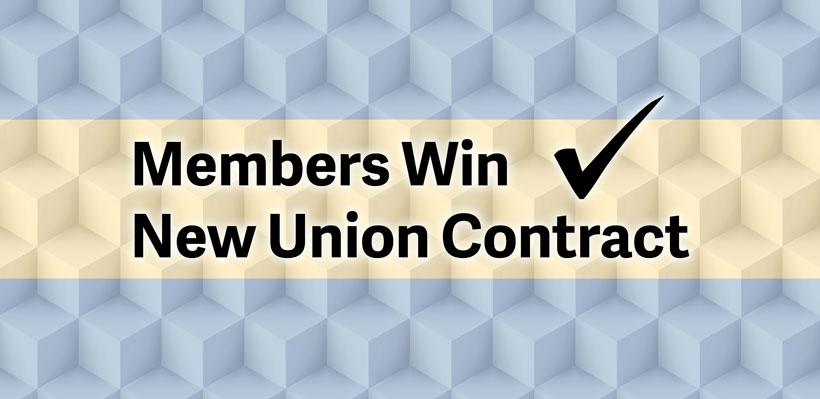 UFCW 1006A members at Telepartners Call Centre in Toronto have ratified a new union contract.
Despite immense pressure, members were able to successfully push back against all of the employer's concessionary demands.
"We worked hard for the membership and we tried our best," said Marina Elford, a member of the negotiating committee. "We used all the resources at our disposal."
The term of the contract is from August 10, 2022 to August 9, 2025 and covers 20 members.
"We are proud of our negotiating committee, who worked very hard to protect our members' rights and livelihoods at Telepartners," said President Wayne Hanley.
The union negotiating committee was composed of member, Marina Elford and Union Representative, Joe Blythe.