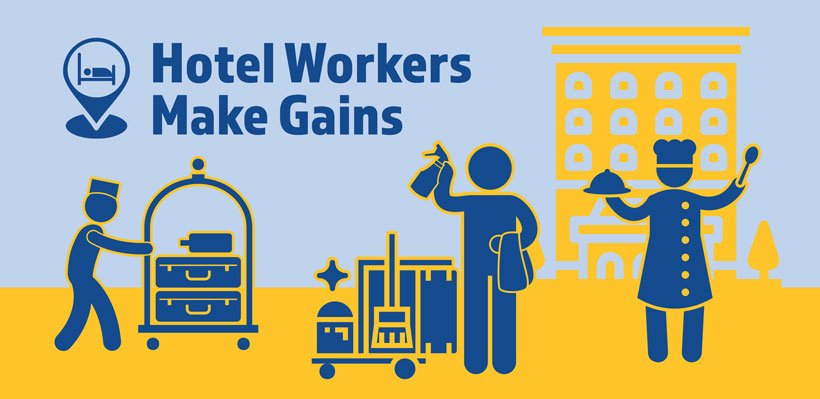 UFCW 1006A hotel workers continue to lead the way, recently winning improvements and building a fairer workplace through a new union contract at Courtyard by Marriott Brampton.
"The members were satisfied with it," said Juahir, who said he enjoyed the experience of being on the negotiating committee. "It wasn't easy but we tried our best. It is better than what we had before."
The union negotiating committee included members, Jessica Jordan and Ahmed Juahir and Union Representative Joe Blythe.
"I am proud to congratulate our members at Courtyard by Marriott Brampton for their participation and solidarity in achieving a fair union contract," said President Wayne Hanley. "Thanks to the support of our members and the hard work of our negotiating committees, UFCW 1006A has the best track record of winning gains for hotel workers across Ontario."
The term of the union contract is from July 1, 2023 to June 30, 2027 and covers 25 workers.
Highlights
Two personal days for all employees.
Increase to boot allowance.
Significant wage increases.
Increase to gratuities for bistro and banquet staff.
Increases to benefits plan.