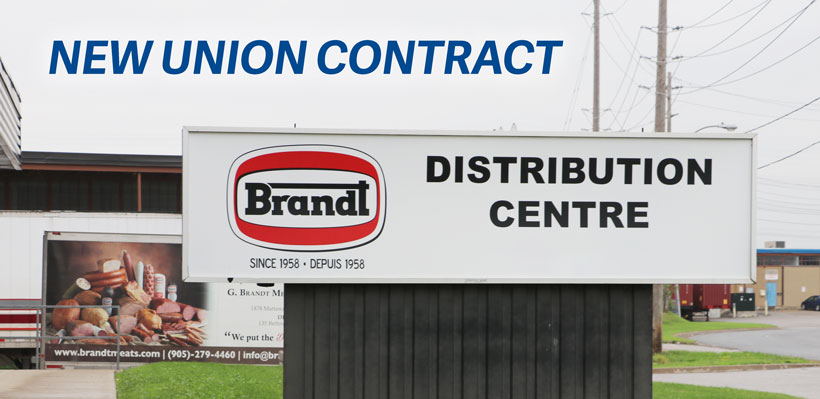 Significant wage increases were among the key gains achieved by UFCW 1006A members at Brandt Meats in their new union contract.
"The contract was good," said Patrick Maiorano, a member of the negotiating committee. "The effort put in by the union reps was amazing. They stuck by our side right to the end - they were 100% with us. The members were happy with what we got."
The term of the union contract is from March 13, 2023 to March 12, 2026.
"The workers were satisfied with the contract and they were very happy," said Lino Cabral, a member of the negotiating committee. "I am happy it worked out for everyone."
The negotiating committee included members, Lino Cabral, Mike Dmytrenko, Patrick Maiorano and Union Representatives Joe Blythe, Jonathan Lobo and Diana O'Brien.
"I'm proud of our union negotiating committee for their hard work and commitment in achieving a fair union contract on behalf of our members at Brandt Meats," said President Wayne Hanley. "UFCW 1006A is proud to be Ontario's best union for all workers."
Highlights
Significant wage increases
Increase to shoe allowance
Negotiated and secured a commitment from the employer to significantly reduce agency workers and hire approximately 30 new members
Improved job security through reduction in sunset clause (duration of time a discipline can be on a member's record)