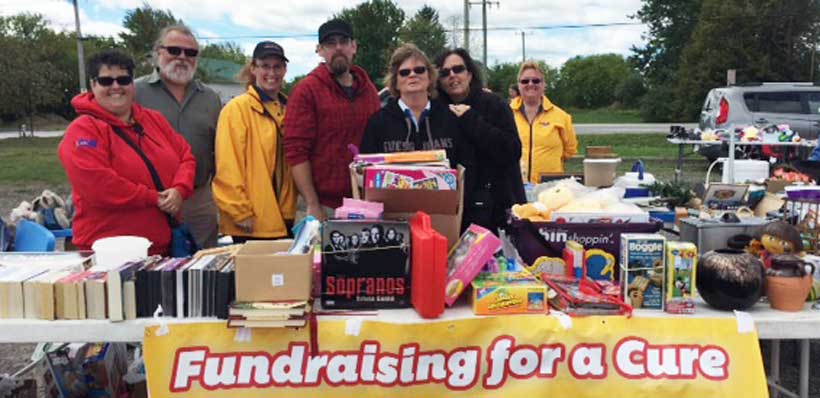 Ottawa-area activists and staff did their part to raise awareness and support lifesaving research into blood cancers by hosting a yard sale and raising $360 for the Leukemia & Lymphoma Society of Canada.
"It's very important to raise money because one death from Leukemia is too much," said Caroline Brisebois, chair of the Ottawa Divisional Board.
Members and activists donated toys, household items, shoes, clothes, and tools for the yard sale, which took place at Rideau Carleton Raceway on September 10, 2016.
"Great work to our members and activists in Ottawa for raising money for a worthy cause," said Wayne Hanley, President of UFCW Canada Local 1006A. "Your hard work and generosity is making a difference in fight against Leukemia and Lymphoma."
The Ottawa yard sale is one of many Leukemia fundraising initiatives undertaken by Local 1006A activists this year. Already this year, Local 1006A has held yard sales in North Bay, Toronto and hosted a Golf Tournament to raise funds. In October, 1006A will be participating in Light the Night events in Ottawa, Toronto and London.
Since the mid-1980s, UFCW Canada members has raised $36.4 million for the Leukemia & Lymphoma Society of Canada, ensuring those who are diagnosed are living longer and for others, a complete remission.
Thank you to everyone who participated and helped make the yard sale a success.