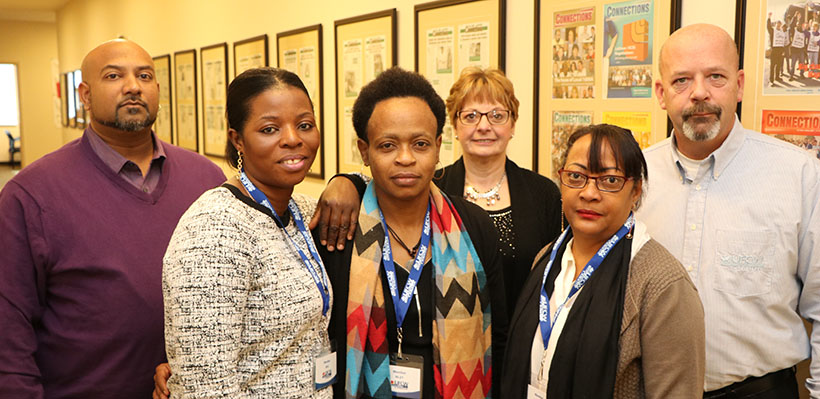 Wage increases, a new corporate pension plan and a new short-term disability plan were among the key gains achieved by 1006A members at Weston Bakeries Limited in their new union contract.
Ratified on February 10, 2017, the contract runs from August 15, 2016 to August 14, 2021. It covers approximately 80 workers.
"1006A continues to make life better for workers across this province by negotiating strong and fair union contracts," said President Wayne Hanley. "Our negotiating team did a tremendous job in achieving a strong agreement with several gains and I thank them for their hard work and dedication. We also thank our members for their solidarity and participation in coming together to secure this deal for their future."
Bargaining was led by Director (Central Region) Don Taylor, with support from members Diane McLeod, Rebecca Amponsah, Maria Rodriguez and union representatives Ray Ramkhelawan and Diana O'Brien.
"We achieved an outstanding agreement for members at Weston Bakeries Ltd," said Taylor. "I am proud of our negotiating committee and our membership for their incredible support and participation during this process."
Highlights of Gains
Negotiated a brand new corporate pension plan for members ensuring retirement security.
Secured a new short-term disability plan
Wage increases of $2.05 over the term of the agreement
Achieved 90% dental coverage
Improvement to vision coverage (to $175)
Achieved 100% drug coverage.
View the complete photo gallery on Facebook.